Newark's Mayor Calls the Drug War 'Big Overgrown Government at Its Worst'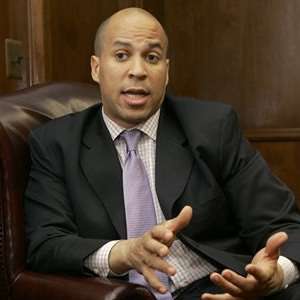 In a Reddit chat yesterday, Newark, New Jersey, Mayor Cory Booker reiterated his objections to the war on drugs:
The so called War on Drugs has not succeeded in making significant reductions in drug use, drug arrests or violence. We are pouring huge amounts of our public resources into this current effort that are bleeding our public treasury and unnecessarily undermining human potential.

I see the BILLIONS AND BILLIONS of dollars being poured into the criminal justice system here in New Jersey and it represents big overgrown government at its worst. We should be investing dollars in programs and strategies that work not just to lower crime but work to empower lives.

It anguishes me how we seem to be so content with national and state recidivism rates of around 60% and how a staggering number of young black men are involved in the criminal justice system.

My police in Newark are involved in an almost ridiculous game of arresting the same people over and over again and when you talk to these men they have little belief that there is help or hope for them to break out of this cycle.

And it is a dangerous world for people caught up in the drug trade for it is so associated with violence. Data from Rutgers University is chilling: Over 80% of Newark's murder VICTIMS have been arrested before an average of 10 times.
The Democratic mayor's comments, which expand on themes he has been hitting for years, are reiminiscent of the views expressed by a pre-presidential Barack Obama.
[Thanks to Richard Cowan for the tip.]