Seth Adams Was Still Alive After Deputy Sheriff Shot Him Four Times in Parking Lot of Family Business; New Details From Family Attorney, None From Police (w/ updates)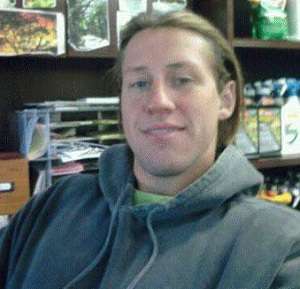 The family of a 24-year-old man shot by a Palm Beach County deputy sheriff in the parking lot of their gardening store have lawyered up, and their attorney's offered more details on their version of what happened the night a sheriff's deputy shot and killed the unarmed Seth Adams, as the attorney prepares a civil lawsuit. From the Palm Beach Post:
His body riddled with bullets fired by an undercover Palm Beach County sheriff's deputy, Seth Adams was clinging to life as he crawled across a darkened parking lot for help, an attorney representing Adams' family said Thursday.
West Palm Beach attorney Valentin Rodriguez told The Palm Beach Post that instead of trying to stop the 24-year-old Loxahatchee Groves man from bleeding to death, deputies tackled his brother, David Adams, who ran out of the family trailer on A Road to rescue him [after Seth called to tell his brother he was "shot by a cop"].
"He could have been saved," Rodriguez told the Post after meeting with the family Thursday. "This was complete disregard for his medical care. These weren't shots to kill. You're supposed to render aid."
The attorney also claims sheriff's cars blocked a nearby intersection, which slowed the arrival of paramedics on the scene, and:
Rodriguez called it "bizarre" that Custer would let Adams crawl on the ground without administering CPR or putting him into handcuffs if he felt threatened as he claimed.
If someone had helped Adams faster, he could have been saved, Rodriguez told the Post. "Once you shoot him, the threat's over," he said. "You should follow up on the guy."
The deputy was conducting surveillance in the parking lot, according to the police, who say the nature of the surveillance is not "public record." Commenter Mensan noted in the first post about Seth that Google Maps shows not much else around the Adams business, A One Stop Gardening Shop. The attorney brought this up too:
Rodriguez also raised questions Thursday about what Custer was surveilling as he sat in the parking lot before the shooting, since the intersection of A Road and Okeechobee Boulevard is not heavily populated… "I suspect it's a ruse," Rodriguez charged.
The business' surveillance cameras, apparently, were not rolling on the incident. The sheriff's office is still investigating the shooting and has not handed it over to the state attorney yet or provided additional details. Within days of the shooting, Sheriff Ric Bradshaw said that "there's no doubt that the sergeant made every effort to make sure this guy knew he was a deputy sheriff" and that "there's only two witnesses here: the suspect and the deputy. And the suspect was not able to be interviewed. Why he decided to assault the deputy? We may never know that."
The attorney also says Seth Adams was still alive at least in the ambulance on the way to the hospital, so there are potential conversations with paramedics, as well as other evidence that could explain more of what happened in the parking lot that night. Police have still not reported how many shots were fired or bullets discharged, but the family has claimed from the beginning Adams was shot four times.
UPDATE: Medical reports released this afternoon confirm Adams was shot four times. Also, this:
Chief Assistant State Attorney Paul Zacks said his office has been heavily involved in the shooting since it happened and will act as a independent set of eyes.
"I believe this one is proceeding, proceeding quickly. I don't think anyone is trying to hide anything. We're trying to get it done as quickly as possible, but some things just take a little time," said Zacks.
Zacks said the state attorney's office is reviewing the case as it normally would and could decide if charges will be filed, if the shooting was justified or if it needs to head to a grand jury.
UPDATE 2: Sheriff Ric Bradshaw's now asked the Florida Department of Law Enforcement to conduct its own review of the shooting.