Are California Rail Authorities Looking to Cover Their Tracks with Email Purge?
It's almost as though California's high-speed rail officials are actively trying to piss people off at this point.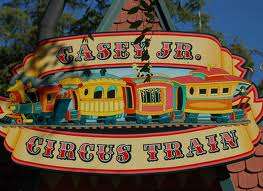 Kathy Hamilton of the Community Coalition on High Speed Rail, a group opposing the proposed $68 billion train line connecting Los Angeles to San Francisco (eventually!), had requested copies of e-mails between the California High Speed Rail Authority (CHSRA) staff and some experts who had criticized the project's financial projections. According to California Watch, the CHSRA rejected Hamilton's request, explaining they had implemented a new policy purging e-mails after 90 days.
The CHSRA quietly filed paperwork in February with the state for this new policy. Thomas Fellenz, chief counsel and acting CEO for the CHSRA (after the previous CEO quit in January) gave California Watch the perfectly reasonable explanation that they implemented the policy because they realized they didn't currently have any e-mail retention policy at all. There's nothing to be suspicious about when an agency under intense scrutiny for its unrealistic ridership and operational cost projections, currently under investigation by Congress and the Government Accountability Office and facing lawsuits from train opponents suddenly decides it's time to purge all these silly old emails. It's just a process!
Fellenz says rail authority staff will retain documents they think they may need for legal or business reasons and dump the rest.
Fortunately they haven't actually purged anything just yet under this new policy. California Congressman Darrell Issa, R-Vista, head of the House Committee on Oversight and Government Reform, is investigating the project's use of federal funds and has ordered the CHSRA to keep its last two years of documents. The agency has promised to comply. They have also reversed their response to Hamilton and will be providing her the e-mails she requested.
But some important information may have already been lost, policy or not, California Watch discovered:
David Schonbrunn, a plaintiff in an environmentalist lawsuit that challenged the high-speed rail project's proposed route over the Pacheco Pass in Santa Clara County, said he suspects the rail authority routinely destroys e-mails that would provide useful insights into its decisionmaking.

Schonbrunn said part of the lawsuit turned on whether the rail authority had altered a computerized "travel mode demand model" that had been used to plot the best route to link the Bay Area with the Central Valley. The plaintiffs believed the model had been tweaked to make the Pacheco Pass route seem more attractive than an alternative route over the Altamont Pass, he said. During pretrial investigation, the plaintiffs found evidence that the model had indeed been changed, said Schonbrunn, a paralegal who worked on the case.

"But because the e-mail was destroyed, we were unable to get somebody giving the instructions for that to be done," he said.
Elsewhere, the Wall Street Journal calls the train "California's Kafka Express" (subscription required) while flogging Gov. Jerry Brown over his insistence on keeping the project going even as the state's gargantuan budget deficit grows.