While Rep. Justin Amash Pushes His Amendment to the National Defense Authorization Act, A Judge Has Temporarily Blocked Portions of the NDAA on First and Fifth Amendment Grounds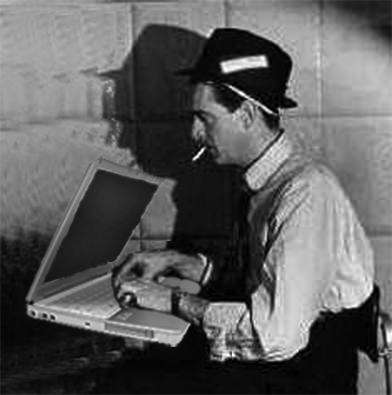 On Wednesday, a federal judged blocked Section 1021, (AKA the indefinite detainment provision) of the the highly controversial National Defense Authorization Act (NDAA). U.S. District Judge Katherine Forrest agreed with journalist Chris Hedges, writer Noam Chomsky, Mr. Pentagon Papers Daniel Ellsberg, and several other plaintiffs who argued in January that the NDAA might just have a chilling effect on free expression. Forrest also agreed that it violated the Fifth Amendment right to due process and that the thing just didn't "pass Constitutional muster."
So says AP, Forrest erred on the side of freedom:
"An individual could run the risk of substantially supporting or directly supporting an associated force without even being aware that he or she was doing so," the judge said.
She said the law also gave the government authority to move against individuals who engage in political speech with views that "may be extreme and unpopular as measured against views of an average individual.
"That, however, is precisely what the First Amendment protects," Forrest wrote.
Hedges, the author, FYI, of the kick-ass volume War is a Force That Give Us Meaning, has interviewed members of 17 different terrorist groups, including Al Qaeda and the Taliban. Hedges testified in January, when he and several other people sued to overturn the law, that he has had to rethink his reporting for fear of running afoul of the NDAA. He dubbed the decision a victory for free speech and called it "momentous." it is, however, temporary.
The New York Times also notes why the judge changed her mind:
Judge Forrest, whom Mr. Obama appointed last year, noted that Justice Department lawyers repeatedly declined to say that the plaintiffs' conduct would not make them subject to being detained. Her ruling was celebrated by civil liberties advocates as an unexpected victory for individual rights in an era in which courts have largely acquiesced to sweeping claims of national security powers by the government.

But it also drew a puzzled reaction from some legal specialists, who argued that the practical effect of the injunction was uncertain. They said it was not clear what it meant to enjoin the enforcement of a statute in which Congress offered its interpretation of another statute, the 2001 use-of-force authorization.

Judge Forrest also said her preliminary injunction was "pending further proceedings in this court or remedial action by Congress mooting the need for such further proceedings." The timing of her decision aligned closely with a renewed push in the House to impose explicit limits on the government's power to use indefinite detention in cases that arise on domestic soil.
Here is RT video of Hedges discussing his the lawsuit and why he fears the NDAA, from earlier this month.
Meanwhile, scrappy young Congressman and advocate for actually reading bills before he votes on them, Justin Amash, is preparing to speak on the House floor about his (and Democrat Adam Smith's) amendment to the NDAA. The amendment, which would explicitly say that the NDAA cannot apply to accused domestic terrorists, could potentially come up for a vote as early as Friday. Rep. Ron Paul is a fan, but the number of supporters are seemingly fairly small. The Huffington Post noted that "Smith was unwilling to say if he thought the measure would pass."
Remember, the NDAA may not be as bad as the tiny Alex Jones who lives in the head of every sensible, government-fearing individual screams. But it's bad, and it's vague, And its fans tend to not be fans of liberty. For example, Rep. Tom Rooney, the backer of H.R. 347, today accused Amash of wanting to "coddle" terrorists for his opposition to the NDAA. And National Review's Andrew C. McCarthy is very opposed to the "libertarian extremist"'s amendment, calling it a "Terrorist Bill of Rights."
And really, it would be terrific if government could at least decide on the question of whether they get to indefinitely detain you or not. The vagueness of it (which is tied to whatever the hell the 2001 Authorization for Use of Military Force actually allows) makes it harder to fight against and gives fodder to people like McCarthy who think to object to the NDAA is just fearmongering.
Reason on the NDAA