Husband of Sunday School Teacher Killed by Culpeper Cop Files $5 Million Wrongful Death Lawsuit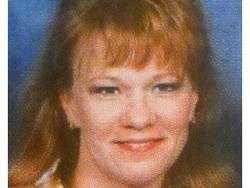 Gary Cook, the husband of a retired Sunday school teacher who was shot and killed by a Culpeper police officer who then apparently lied about what caused him to shoot, has filed a $5 million wrongful death lawsuit against Det. Daniel W. Harmon-Wright and the city of Culpeper, Virginia:
The suit, which was filed on behalf of Gary Cook on May 11 in Culpeper County Circuit Court, seeks $5 million in compensatory damages and $350,000 in punitive damages from the detective who shot and killed Patricia Cook on Feb. 9.

For the first time since the shooting, the suit identifies the officer involved in the shooting as Daniel W. Harmon-Wright, aka Daniel W. Sullivan. Cook and his legal team claim in the suite that the detective's actions "constituted an utter disregard of caution amounting to a complete neglect of the safety of another person."

The lawsuit alleges: "When Harmon-Wright drew his gun and fired, Mrs. Cook was not endangering his life…or any other person." Cook did not have a weapon.
Previously: Why Did a Culpeper Cop Kill a Retired Sunday School Teacher in a Church Parking Lot?