"I kissed her breasts and nipples, as there was no place for my face to go," Salt Lake City PD Re-Evaluates Vice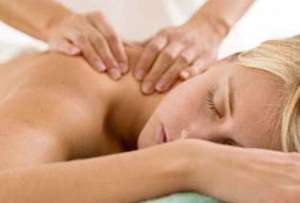 Salt Lake City's Police Department has disbanded its vice unit after a Civilian Complaint Review Board (sometimes they work!) report questioned the department's tactics in combating prostitution and illegal massage parlors, citing violations of the Fourth Amendment and inadequate supervision. From the Salt Lake Tribune, some of the crime-fighting techniques:
While the masseuse [at the parlor being investigated] refused to perform any sex acts or to give a massage while topless, the [undercover] detective's report says he received a deep tissue massage, which the woman did not have a license to provide. That is a misdemeanor offense.
After that massage, other vice detectives arrived to cite the woman and do what's called a "protective sweep" where police find everyone inside the parlor and ensure they are not a threat to officers. But such sweeps are not supposed to look in places too small for someone to hide. The owner of the massage parlor later complained detectives were looking inside purses.
Crimes handled by the vice unit, like prostitution and liquor licensing, are being handled by other units according to the police chief, Chris Burbank, who said the department was "re-evaluating what vice will look like."
Burbank was one of few police chiefs in the country able to defuse Occupy protests without resorting to "counter-insurgency" and other aggressive police tactics used across the country, especially that one time while President Obama went to Asia.