'No Fly Zone' Over Chicago for NATO Summit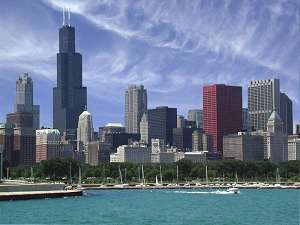 The FAA issued a "temporary flight restriction" for a portion of Chicago airspace from May 19 to May 21, during the NATO Summit to be held in the city. Airspace will be limited largely to government aircraft and regularly-scheduled commercial flights.
Other aircraft (including privately-owned drones and even model rockets) will not be allowed into the no-fly zone, and the FAA warns that aircraft violating the order could even be shot down. Only law enforcement planes and commercial flights will be allowed into the 'inner core' of the zone. The exact location has not been announced, and is subject to change, anyway. "[T]his advisory may change with little or no notice. Pilots are advised to check… frequently for possible changes prior to operations in the area," the FAA advises.
Will there be missiles, like in London? No word yet, though the upcoming NATO and G-8 summits have already given Mayor Rahm Emanuel the chance for a power grab, increasing city restrictions on protests and expanding his spending power for the summits.