Tim Cavanaugh Talks Islamism, Obamacare and Stagflation on PJTV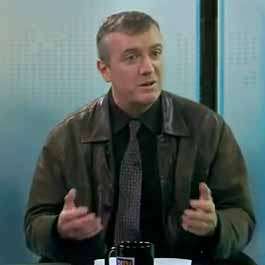 Reason.com managing editor Tim Cavanaugh sat down Friday with the Ayn Rand Institute's Elan Journo and host Allen Barton for a very special episode of PJTV's Front Page.
Topics:
What's unprecedented about letting the Supreme Court review the constitutionality of new laws? Why can't these constitutional nitpickers just go with the flow? Is it still good politics for presidents to pick on the Supreme Court, and if so should they at least wait for the Court to make an actual decision?
The Muslim Brotherhood's Khayrat al-Shater looks like a strong candidate in Egypt's presidential election. (Or does he?) Pakistani terror chief Hafiz Mohammed Saeed is taunting the U.S.A. like a Frenchman after a $10 million bounty offer. Why does Islamism seem to be so much stronger than it was at the beginning of the Global War on Terror?
How can real estate be recovering when the shadow inventory is getting larger? How can unemployment be going down when fewer people are working? Do they still teach the New Math in schools?
Watch 'em all!
Supreme Court:
Full-frontal Islamists:
Shadow Inventory: