Cops Moving In On Toulouse Shooting Suspect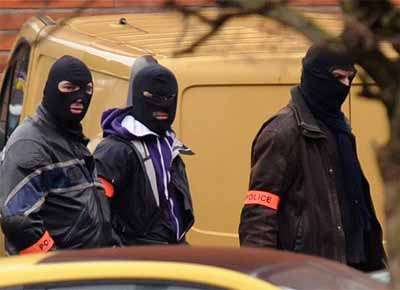 French police are laying siege to an apartment building in Toulouse right now where the alleged killer of seven people is said to be holed up and not going gently. From The New York Times:
The man told police negotiators that those killings, as well as the fatal shootings of three French paratroopers in recent days, were to avenge the deaths of Palestinian children and to protest French military deployments abroad, according to investigators and Interior Minister Claude Guéant, who was at the site of the raid on Wednesday morning.

The suspect, identified as a French national from Toulouse who said he belonged to Al Qaeda, fired several volleys at security forces ringing the five-floor apartment building in which he had barricaded himself, about two miles south of the Jewish school where the four people were killed on Monday. Three officers were slightly wounded, Mr. Guéant said.
The suspect is a 24-year-old French citizen who was arrested in Afghanistan a few years ago but escaped during a mass jailbreak. The Telegraph's Fiona Govan has updates:
11.23 Some reports now suggest that Mohammed Merah, the alleged Toulouse gunman, is 23, not 24, as previously stated. We will try to clarify this and update.

11.18 Ghulam Faruq tells Reuters that Merah was detained by security services on Dec 19, 2007 for bomb making offences. He escaped from captivity during an insurgent attack on the jail where he was being held.

11.08 Breaking news from Reuters: alleged gunman Mohammed Merah was previously arrested for planting bombs in Kandahar, Afghanistan, according to Ghulam Faruq, the director of prisons in Kandahar. He was sentenced to three years in prison but escaped in a mass jailbreak in 2008 orchestrated by the Taliban, Furuq told Reuters.
The June 2008 Sarposa prison attack freed hundreds of prisoners — including Taliban and terrorists. The Taliban pulled a similar trick with this jailbreak last April.