Veterans for Weed Threatened by That Other VFW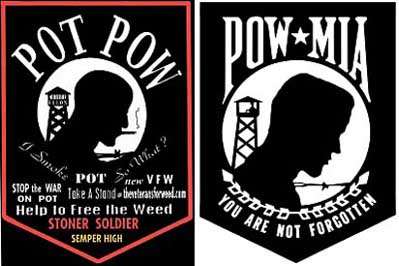 The pro-pot Veterans for Weed has been forced to change its name after the Veterans of Foreign Wars threatened legal action. The latter actually has a copyright on the acronym "VFW," so the "stoner soldiers" group is now known as the Veterans for Weed United. The founder of VFWU, Walter Solomko, is a former Marine and Vietnam combat veteran. But he prefers to go by the name "Hemp Solo."
However, the VFWU has not backed down from mimicking the famous POW/MIA image, which is in the public domain. (And yes, that's actually their logo). A spokesman for the VFW was pleased by this name change, but was still upset by the VFWU's logo choice:
They should be ashamed…What they have done is a total insult to their memory and sacrifice, and to their families who still grieve.
Hemp Solo responds:
Sometimes that's the job of art, to piss people off…What is good about this is it's stirring up conversation.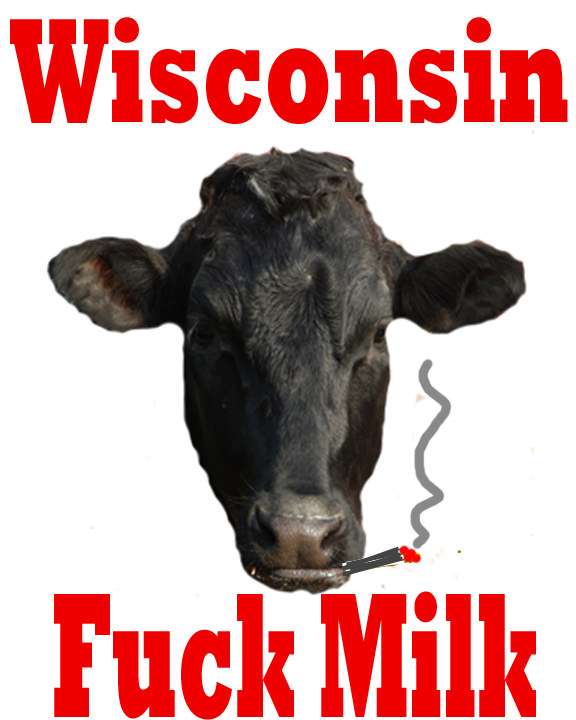 Solo hopes to raises awareness for veterans and marijuana. A 2005 Veterans Affairs study estimates that 11.5 percent of veterans are cannabis consumers. In addition to other ailments, medical marijuana has enormous potential to treat post-traumatic stress disorder. PTSD currently afflicts 6-11 percent of soldiers serving in Afghanistan and 12-20 percent of those returning from Iraq. This has also led one Vermont lawmaker to introduce a bill that would amend that state's medical marijuana laws to include PTSD.
Of course, no marijuana site would be complete without terrible puns, like "Semper High" and "Prisoner of Weed (POW)." It also features "pot art," like this brilliant Dada-esque cow picture.
Drew Carey and Reason.tv on medical marijuana.