Tribal Police in Arizona Seize Cars of Medical Marijuana Patients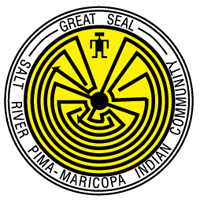 While Gov. Jan Brewer has blocked the licensing of dispensaries under the Arizona Medical Marijuana Act, the law still protects patients with state-issued IDs from punishment for possession—except on tribal lands. The Phoenix New Times reports that tribal police are seizing the cars of patients who cross Native American land with their medicine, including motorists on "a strip of the Loop 101 freeway that runs from south of McKellips Road to the Pima Road/90th Street exit." The Salt River Maricopa-Pima Indian Community issued this statement in response to an inquiry from the New Times:
As the U.S. Attorney's office made clear in its May 2, 2011 letter to the Arizona Department of Health Services, Arizona law including the Arizona Medical Marijuana Act, does not apply to Indian Country. The Community will therefore continue to enforce tribal and federal laws as they apply to drug offenses. While the Community has no desire to interfere with individuals' exercise of their rights under Arizona law, given that the Arizona Medical Marijuana Act has not been fully implemented, it does not appear that drivers within the Community, including those traveling on state or federal rights of way, have the legal authority to possess marijuana within the exterior boundaries of the Salt River Pima-Maricopa Indian Community.
"In other words," the New Times advises, "if you're passing through Indian Country, leave the bud at home—whether or not you're legal under state law."
[Thanks to Richard Cowan for the tip.]