Morality in Media Suggests Another Reason to Vote Against Romney, Santorum, and Gingrich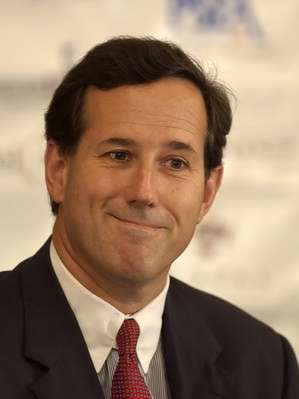 Morality in Media (MIM) is pleased to announce that "three of the leading GOP 2012 Presidential candidates have made statements committing to enforce existing federal obscenity laws if they are elected." The Justice Department's decision to focus on child pornography, rather than sexual material produced by and for consenting adults, has been one of the few bright spots in the Obama administration's civil liberties record. But those priorities anger social conservatives who think any porn that is sufficiently icky, whether or not its production violates someone's rights, should be punished by prison. Last spring 42 senators urged the Justice Department "vigorously to enforce federal obscenity laws against major commercial distributors of hardcore adult pornography." MIM notes that three Republican presidential candidates have promised to do just that if elected:
Former Senator Rick Santorum in a written statement: "Federal obscenity laws should be vigorously enforced. If elected President, I will appoint an Attorney General who will do so."

Former Governor Mitt Romney in a written statement: "[I]t is imperative that we cultivate the promotion of fundamental family values. This can be accomplished with increased parental involvement and enhanced supervision of our children. It includes strict enforcement of our nation's obscenity laws, as well as the promotion of parental software controls that guard our children from Internet pornography."

Former Speaker Newt Gingrich in a face-to-face meeting: When MIM's Executive Director Dawn Hawkins asked former Speaker Gingrich if he will enforce existing laws that make distribution of hard-core adult pornography illegal, he responded: "Yes, I will appoint an Attorney General who will enforce these laws."
And not a moment too soon, since, as MIM President Patrick Trueman notes, "our nation is suffering a pandemic of harm from pornography."