Solyndra Leads to More Time With Steven Spinner's Family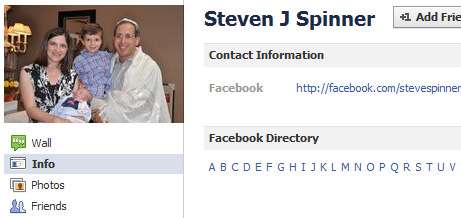 Is a think tank affiliation a big enough deal to count as another scalp in the ever-expanding Solyndra debacle?
Steven J. Spinner, who leaned on federal officials to approve the disastrous half-billion-dollar taxpayer-guaranteed loan to Solyndra in 2009, has been a figure of some intrigue. As I wrote in yesterday's Solyndra notebook-dump:
Who is Steven J. Spinner and why were both president and vice-president "breathing down" his neck? Read more about the big Obama fundraiser's pushy campaign to get the Solyndra loan approved.
Well whoever Steve Spinner is, he's no longer a fellow — hail, well met or otherwise — at the the Center for American Progress. Politico reports on Spinner's uncharacterized discharge from C.A.P.:
Spinner has come under heightened scrutiny over his role at the Energy Department working on a range of logistical issues surrounding its $535 million loan guarantee.

Emails released by DOE this month show Spinner angered career officials with messages urging them to speed up their work in response to pressure from the White House.

Spinner's work drew added scrutiny because of his ties to the Obama 2008 campaign — he raised $500,000 — and conflict of interest concerns linked to his wife Allison Spinner's law firm, Wilson Sonsini Goodrich & Rosati. He's been active in Obama's 2012 campaign as well, raising $500,000 in the third quarter of 2011.
C.A.P. is where Spinner went after leaving his job as a senior adviser to Energy Secretary Steven Chu. The Washington Post's Joe Stephens and Carol D. Leonnig shed some light on how responsibly Spinner managed his duty to the public at DOE:
Spinner came from Silicon Valley to serve as a senior adviser on the loan program, and his wife was a lawyer with Wilson Sonsini, the law firm representing Solyndra in its application. Despite an ethics agreement under which he said he would recuse himself from Solyndra's loan application, correspondence shows that Spinner defended the company, worked to get the president or vice president to visit its factory, and pushed for a final decision on approving the company's loan.

"How [expletive] hard is this?" Spinner wrote to a career staffer on Aug. 28, 2009, asking for answers about final approval from an OMB official. "What is he waiting for? Will we have it by the end of the day?"

[…]

Spinner e-mailed an aide to then-Chief of Staff Rahm Emanuel that Solyndra was solid, and he suggested it deserved government support.

"I haven't heard anything negative on my side," he responded in the e-mail exchange, proposing that he set up a talk with whomever was raising red flags. "I .?.?. have no idea what they're referring [to]."
It's dismaying enough to learn that Wilson Sonsini, that mass murderer of dotcoms, outlived the Clinton Administration, but Spinner's shenanigans show a special Silicon Valley type of slovenliness. It was just a matter of time before that kind of slack found a natural home in D.C., but as a 20th century dotcommer I have to say: At least when we failed we did it with private money. I hope that C.A.P. is praising Spinner simply to be gracious. The organization was right to part ways with him.