Danny Cline: Occupy Wall Street Thug, Raving Anti-Semite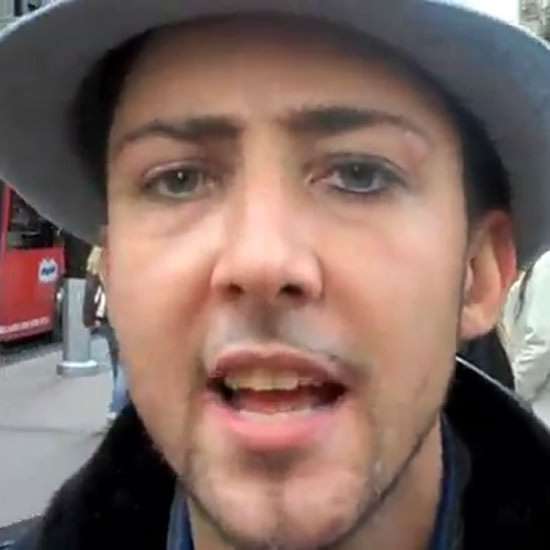 Lotion Man is in the house!
If you enjoyed Danny Cline, the "Local 1 plumber's…helper" who stole Reason TV's recent report from Occupy Wall Street, you'll love Cline's Jew-bashing rant from earlier this week.
Here's Cline chasing away a nebbishy college boy and declaring himself "Information Man" at about the 1:55 mark in Reason's video:
And here's Cline from a recent NRO video, exposing the real power behind Wall Street, the media, the 9/11 attacks and secular circumcision to a hapless interlocutor in a yarmulke:
Like Krusty the Klown, another self-hating Jew dismayed to find he was actually just an anti-Semite, Cline claims to be a member of the tribe. So it's encouraging to learn that Lotion/Information Man is catholic in his antipathy to both ethnic minorities and capitalism. In this self-promo video, the budding entrepreneur tries out for a Red Bull sponsorship on the strength of his ability to say "nigger nigger nigger nigger" again and again:
I actually agree with Gawker. This vaguely effeminate psycho represents only himself. But having listened to three years of palaver about how the Tea Party is composed of nothing but bible-thumping racists who want to strafe Mexican babies, I will not miss this chance to give the response that's been working for me since I was in grade school and the Soviet Union was still in power: Fuck you, commie.