Remember When Obama Said He Would Stop the DEA's Raids on Oregon's Medical Marijuana Growers? Neither Does He.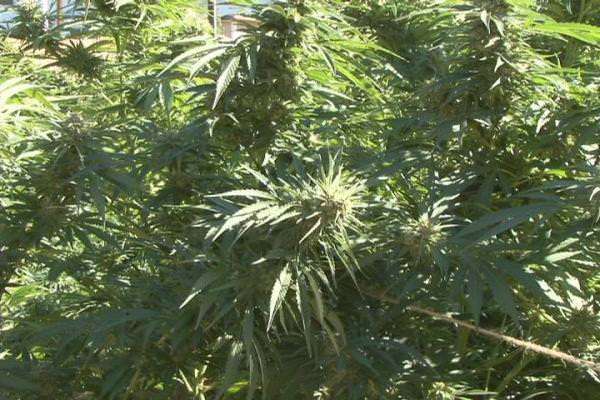 In March 2008 Gary Nelson, editorial page editor at southern Oregon's Mail Tribune, interviewed Sen. Barack Obama (D-Ill.), who at the time was running for the Democratic presidential nomination. When Nelson asked Obama about federal policy regarding Oregon's medical marijuana law, which had been approved by voters a decade before, Obama declared, "I'm not going to be using Justice Department resources to try to circumvent state laws on this issue." Two months later, another Oregon paper, Willamette Week, asked Obama, "Would you stop the DEA's raids on Oregon medical marijuana growers?" His reply: "I would, because I think our federal agents have better things to do, like catching criminals and preventing terrorism." The Oregon medical marijuana growers who were raided by the DEA yesterday probably are wishing that guy had been elected president.
"I can guarantee you that if [the] Oregon Medical Marijuana [Program] would have came and did a search of us and our papers, they would have happily drove off and did nothing," the owner of the property the DEA raided told A.P. The DEA says it found 451 plants. Oregon's law allows designated growers to raise up to six plants per patient for up to four people. The landlord said he had 20 tenants who were designated as growers, meaning they could have been growing a total of up to 480 plants and still been "in clear and unambiguous compliance" with state law, which according to a 2009 Justice Department memo would make this raid a poor use of the government's resources. But according to a 2011 memo that the department insists is "entirely consistent" with the earlier one, compliance with state law offers no protection from federal prosecution. Got that?
For all the gory details of Obama's medical marijuana reversal, see my October Reason article on his drug policy record. Yesterday I noted that the Justice Department is intensifying its crackdown on medical marijuana dispensaries in California. I should have more on that later today, after the state's four U.S. attorneys hold their press conference.