Because 25 Years for 25 Grams of Percocet Was Not Tough Enough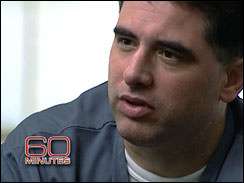 In a front-page story about Florida's crackdown on "pill mills," The New York Times claims "tougher laws" helped the state close fake pain clinics and prosecute their operators. Anyone who followed the story of Richard Paey, the Florida patient who received a 25-year mandatory minimum sentence in 2004 after filling prescriptions for the oxycodone he needed to treat severe pain caused by a car accident and unsuccessful back surgery, will be surprised by the implication that Florida's drug laws were lenient until recently. Paey, who was released from prison in 2007 thanks to a pardon by then-Gov. Charlie Crist, got that jaw-dropping penalty even though there was no evidence he was selling the pills, based purely on the total amount of oxycodone-containing medication he obtained (more than 25 grams, which is less than an ounce). Even the dubious strategy of charging doctors with homicide when their patients die from overdoses, which the Times suggests will help discourage improper prescribing, is not a new innovation. In 2001 a Florida physician named James Graves received a 63-year sentence for racketeering and manslaughter after four of his patients died from OxyContin overdoses.
In any case, given the constitutional ban on ex post facto laws, how could legislation creating new charges or imposing new penalties be applied retroactively to pain clinics that were closed before the legislation was enacted? The Times mentions the recent federal indictment of Jeffrey and Christopher George, twin brothers who allegedly operated four pill mills in Broward and Palm Beach counties. "The clinics were shut in 2010," the Times says, "but more than a year passed before the case was built, in part because Oxycodone is legal and the new laws were not in place." What "new laws"? The George brothers and 30 other people associated with their clinics face the usual federal charges in cases like this, including illegal drug distribution, fraud, racketeering, conspiracy, and homicide. The fact that "oxycodone is legal" for medical purposes has never stopped the Justice Department from prosecuting doctors it believed were operating outside the bounds of legitimate medicine.
It seems pretty clear that description can fairly be applied to many of the pain clinics that have popped up in Florida during the last decade or so:
Florida has long been the nation's center of the illegal sale of prescription drugs: Doctors here bought 89 percent of all the Oxycodone sold in the country last year. At its peak, so many out-of-staters flocked to Florida to buy drugs at more than 1,000 pain clinics that the state earned the nickname "Oxy Express."
It is nevertheless disconcerting that the Times casually assumes the guilt of people who have been charged with improper prescribing practices: "Prosecutors have indicted dozens of pill mill operators," it says, "and nearly 80 doctors have seen their licenses suspended for prescribing mass quantities of pills without clear medical need." Not alleged pill mill operators, mind you. If the government says they're guilty, why bother with such niceties?
Here's one reason: Sometimes doctors accused of running pill mills are actually practicing medicine in good faith. Because pain cannot be objectively verified, a conscientious physician who trusts his patients can end up losing his license, his livelihood, and even his liberty if some of them turn out to be addicts or drug dealers. Not only is that unjust; it makes doctors reluctant to prescribe opioids even when they are completely appropriate, resulting in widespread undertreatment of pain. Ironically, given Florida's reputation as the nation's OxyContin mecca, Richard Paey got into trouble because when he moved there he could not find a doctor who was willing to prescribe the painkillers he had been taking in New Jersey. He therefore used prescriptions that he said he got from his New Jersey doctor, which prosecutors said were forged. (Once in prison, Paey received government-approved morphine via a subdermal pump.) So it can be a challenge for legitimate patients to obtain adequate pain treatment even in places where addicts have no problem getting the drugs they want. The more aggressively the government seeks to prevent such diversion, the harder it is for people with chronic pain to get the relief they need.
That angle is completely missing from the New York Times story, which portrays electronic tracking of prescriptions (unsuccessfully resisted on privacy grounds by Gov. Rick Scott) as an unalloyed boon to law enforcement. The Times says "the illegal sale of prescription drugs…boomed in Florida because of the absence of a widely used prescription drug monitoring system and lax state regulations." It logically follows, then, that close surveillance and strict regulations will dry up the black market. Even if these measures are not completely effective, what's the downside? "We recognize what a horrible problem we have," says Florida Attorney General Pam Bondi. "We have, of course, many legitimate, good pain-management doctors. We are targeting the drug dealers wearing white coats." Like every other news outlet fanning the pill-mill panic, the Times never entertains the possibility that the government might confuse these two groups.
More on the conflict between drug control and pain control here.