Seattle Reasonoids: Catch Gillespie & Welch at Hempfest, Discuss Drug Policy Reform with Sullum, et al on 8/23!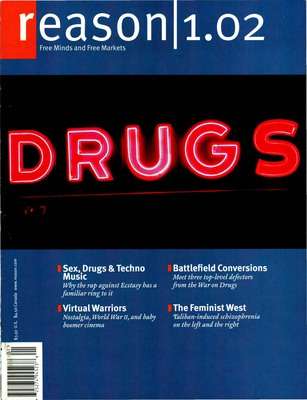 Calling all Seattle folks and visitors to that Emerald City!
Reason's Nick Gillespie and Matt Welch will be speaking at various points over the weekend at Hempfest, the largest annual event dedicated to marijuana-related issues in the world. Go here for more info and to get the speakers schedule. They will be talking about how the pot-legalization movement can learn from the Tea Party (!) in terms of getting politicians to do the right thing when it comes to ending the drug war. And yes, they will be hawking their new book, The Declaration of Independents.
On Tuesday, August 23, the Reason Foundation (the nonprofit that publishes this website) is hosting an afternoon conference on drug-policy reform. Among the speakers will be Jacob Sullum, Nick Gillespie, and Matt Welch, along with folks such as the Drug Policy Alliance's Ethan Nadelman.
The event is free and open to the public, but RSVPs are a must. Details:
Drug Policy Reform in the States

When: Tuesday, August 23 from 1:00 p.m. to 5:00 p.m.

Where: Hyatt Regency Bellevue, 900 Bellevue Way NE, Bellevue

RSVP: Mary Toledo at mary.toledo@reason.org or 310-391-2245

"Drug Policy Reform in the States" will be a chance to find out how states are leading the way in drug policy reform. You'll hear from drug policy experts, including Washington State Representative Roger Goodman; the Drug Policy Alliance's Ethan Nadelmann, and Reason's own Jacob Sullum, Nick Gillespie, and Matt Welch. This "mini-conference" will take place just before the annual State Policy Network meeting kicks off, but you do not have to be registered for SPN to attend this informative free afternoon.
For more information about SPN, go here.