As the World Gets Scarcer, Light Bulbs Must Become Dearer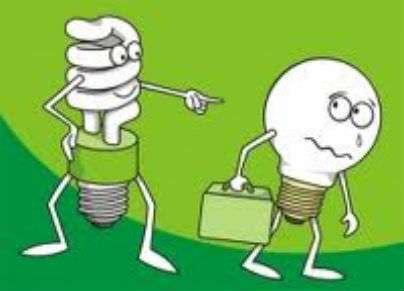 Time blogger Bryan Walsh says trying to overturn the impending ban on conventional incandescent light bulbs, as the House of Representatives did last week, is "terrible and stupid" because it reflects "a hardcore ideology holding that the government should not be able to install simple standards on public products for public aims if they in any way infringe on an individual's right to choose." That ideology, Walsh warns, impairs "our ability to collectively chart a better course through a hotter, more crowded and scarcer world." Such collective charting through a scarcer world is necessary, he says, because "we're all affected by the decision of some to be wasteful of energy, whether through national security (think of the trillions spend on the Middle East), pollution and of course, climate change." The government's ability to make us buy light bulbs we don't want is crucial, he says, because "if we take away government and society's tools to even attempt to respond to a world of limits in a collective fashion, I'm not sure how we'll survive."
Let me try to unpack that argument as charitably as I can. I am leery of justifying restrictions on individual choice by citing unspecified "public aims," let alone by collectivizing consumer decisions via statist neologisms such as "public products." Still, I agree that pollution, including the emission of greenhouse gases tied to global warming, counts as an externality that justifies government intervention, at least in principle. (Whether the benefits of such intervention exceed the costs is another question.) But if the problem is that consumers do not pay the full costs of the energy they consume, the solution is a tax (or cap-and-trade equivalent) to bridge the gap, based on the environmental impact of the sources they use. That way people can continue to make their own consumption decisions, but without imposing costs on others. The advantage of this approach is that individual values, tastes, and preferences still count for something, instead of being arbitrarily overriden by the state.
By contrast, dictates such as the light bulb ban, appliance efficiency standards, and automobile fuel economy regulations do not force people to take into account the environmental effects of their behavior; they simply make it illegal to buy certain politically incorrect ("inefficient") products, without regard to pollution or carbon emissions. Even if your electricity is generated by wind, solar, or nuclear power, for instance, you still won't be allowed to buy the newly banned bulbs and must instead use much more expensive (and possibly less functional) substitutes. Walsh's argument that environmental effects justify second-guessing individual choices that increase energy consumption is an open-ended license for such meddling, since so much of what we do—including decisions about where to live and work, how to get around, what to eat, and how to spend our spare time and disposable income—figure into that collectivist calculus. Although it may be terrible and stupid of me to say so, I am not convinced that human survival requires such elaborate central planning, and it seems to me the burden of proof should be on those who claim it does.