Sheriff's Deputy Kills Former NFL Player Outside a Convenience Store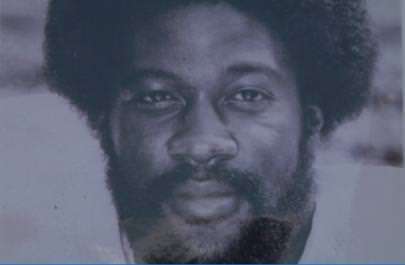 On Sunday a Kern County, California, sheriff's deputy shot and killed David Lee "Deacon" Turner, a 56-year-old former running back for the Cincinnati Bengals, outside a convenience store in Bakersfield. Police questioned Turner, who was coming out of the store with his 19-year-old son, while investigating reports of teenagers asking adults to buy them alcohol and cigarettes. The Kern County Sheriff's Office says Deputy Wesley Kraft fired twice at Turner after the former football player hit Deputy Aaron Nadal over the head with a bag containing two 24-ounce cans of beer. Turner's son offered a strikingly different account:
Turner's son was too shaken to speak with Eyewitness News on Sunday, but he told his sister what he witnessed.

"They asked my dad if he was the person buying alcohol for underage youth," Jerrica Cor-Dova said.

According to Turner's son, his father denied the claims, but deputies continued to question him. Turner then asked officers if he was being arrested. The deputies said no, and Turner grabbed his stuff and began to walk away.

"As he was walking away, the officers came up behind him and hit him in the back of the legs with a club, causing him to fall on his knees," Cor-Dova said.

Turner's son said the bag his father was carrying fell to the ground and the beer in the bag exploded. The next thing he heard was two shots being fired.

"My brother said he yelled my dad's name, and my father was lying there still," Cor-Dova relayed the story.

But according to the sheriff's department, the shots were fired because one of the officers was hit over the head with the items in the bag. His son said that never happened.

"I know that there is a video recording, so we are relying heavily on the video recording from Fastrip," Cor-Dova said.
As readers proved in the comment thread on an unrelated post last night, this case so far is a Rohrschach test for attitudes toward the police. Assuming the surveillance video does materialize, we should eventually find out whose prejudices will be confirmed.