TSA Sows Fear of Photographers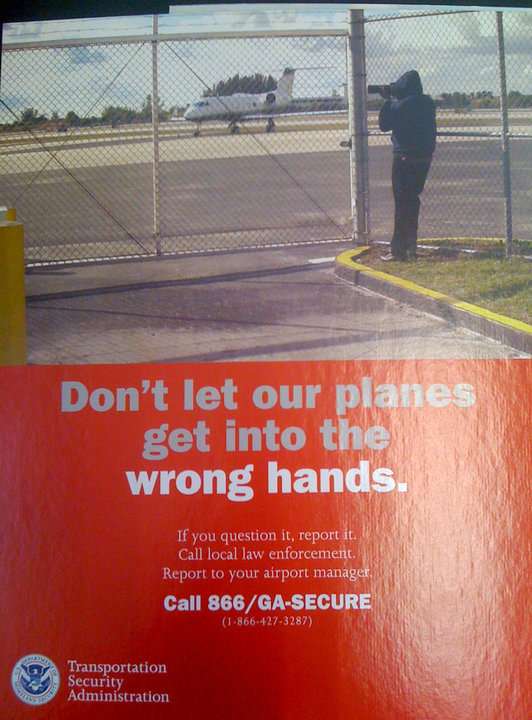 There's a spot along the George Washington Memorial Parkway just outside of D.C. called Gravelly Point. It's a picnic and recreation area a few hundred feet from one of the runways at Reagan National Airport. It's a popular spot for photographers to snap shots of planes taking off and landing. It's part of the National Park Service, and the proximity to the airport is a big reason why the spot is so popular. I bring up Gravelly Point because of the absurd TSA poster to your right, spotted by Carlos Miller.
What should we find suspicious about the figure in the picture? That's he's carrying a camera near an airport? Maybe it's the hoodie. But then maybe it's cold outside. Point is, TSA is putting in our heads that photographers are people we ought to view with suspicion.
No wonder law enforcement officials around the country, including TSA workers, wrongly assume that they can stop, detain, arrest, and otherwise harass people who take photos in Metro centers, on AMTRAK, at airports, or in other public places.