California Roundup: If You Can't Pass a Budget, Then to HELL With You!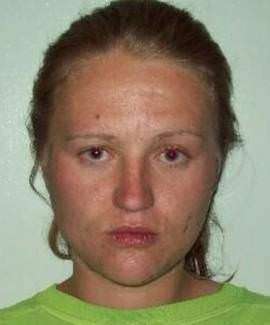 * Society will always fear a strong woman: Destiny McMullen expresses herself by throwing a Taco Bell Burrito Supreme at a Sonora cop, hits her target center of mass, gets dragged off to jail.
* Dis-unions: The 4,800-member Engineers and Architects Association signs a contract allowing for slightly higher employee contributions. Service Employees International Union (which is in the process of gobbling up the architects union) tries to harpoon that "unprecedented and dangerous" deal.
* Taxpayers shell out $10,000 a month on a security detail for the former Assembly speaker. Karen Bass, a community organizer who went on to become an Assembly member and L.A. Times favorite, logged a fairly unimpressive couple of years as speaker before retiring in March in order to seek Diane Watson's seat in the 33rd Congressional District. A Bass spokeswoman says the sergeant-at-arms escort only tags along when Bass is doing legislative business.
* Grrrreat expectations: W.K. Kellogg Foundation gives $42 million grant to Cal Poly Pomona, continuing a relationship that dates back to Corn Flakes crank Will Keith Kellogg's original grant for the college. The grant is the largest in California State University history and will help fund the "12th most ethnically diverse university in the United States."
* Gov. Arnold Schwarzenegger says he is willing to leave office without a signed budget if he can't come to terms with legislative Democrats. Senate Leader Darrell Steinberg says go ahead then if you're going to be like that. Schwarzenegger says OK I will.