Fabulous Fab's Backup Band: Goldman Bigshots Approved Abacus Deal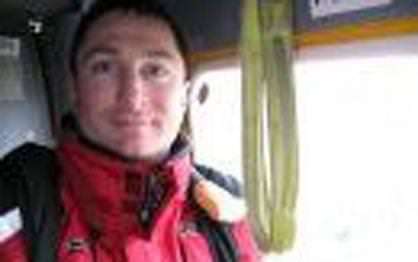 While Goldman Sachs has been trying to contain damage from the lawsuit over its highly questionable Abacus securities, it's already becoming clear that approval of the Abacus deal went far beyond company scapegoat Fabrice "Fabulous Fab" Tourre.
The Wall Street Journal's Kate Kelly explains how Goldman's Mortgage Capital Committee, a team consisting of "roughly a dozen senior executives," quickly approved the issuing of Abacus mortgage-backed securities—instruments that Goldman had good reason to believe would decline in value, and that were packaged with input from an outside short seller:
The SEC complaint doesn't name any of the members of the mortgage committee at the time. But it alleges that a memorandum by the committee the day it approved the deal shows it had full knowledge of [hedge fund manager and MBS short seller John] Paulson's role in selecting the deal's investments. The March 12, 2007, memo by the committee said: "Goldman is effectively working an order for Paulson to buy protection on specific layers of the [deal's] capital structure."
A few points:
The deal Paulson brought to Goldman was apparently so shady that even the late Bear Stearns—home to gunslinging traders, hysterical middle managers and a pot-smoking CEO—had already passed on it.
The apparently large number of unnamed Goldman employees willing to talk to Kelly may indicate that chief executive Lloyd Blankfein's effort to rally the troops to jump in with the team for the big win may not be having the desired effect. (It also suggests that Fabulous Fab, who is wiling away his exile in London, may still have some friends in New York.)
Goldman argues in its defense that the firm also lost money on Abacus. Mish Shedlock says this is unlikely to be true. In any event it's immaterial to the Securities and Exchange Commission's lawsuit.
Since I got some noses out of joint the other day by saying you "had to be in a coma" in 2007 not to realize the MBS market was headed over the waterfall, I'd like to note that Goldman appears to have had trouble finding suckers for Abacus:
Goldman invested the money only because sales of the deal didn't play out as planned, forcing Goldman to step up with its own money, people familiar with the matter say.
Henry Blodget says Goldman Sachs is wise to isolate Tourre, and that the SEC's case against him is stronger than its case against the firm as a whole. That may change as more of the story emerges.