Business Is Booming for the Repo Man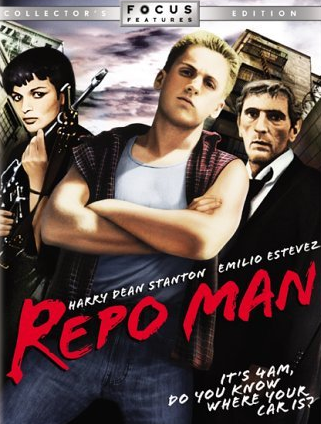 The Miami Herald reports that not everyone is taking the credit crunch as hard as kids in Britain:
While the recession means hard times for most people, it's a godsend for the repo man, the person who shows up—often unexpectedly—to snatch your property when you're behind on payments.

At [Repo man Charlie Clarke's] employer, Fort Lauderdale boat repossessor and auctioneer National Liquidators, business has tripled in the last 18 months as higher maintenance fees, fuel and docking costs—as well as the real-estate crisis—have put boat owners behind on payments.

"Before the house, everything else goes," says Clarke, a former navy engineer who's never seen more boats in five years on the job. He has taken small motorboats, sailboats and multimillion-dollar yachts. For the 63-footer he takes on this day, its loan hasn't been paid for months, with $200,000 overdue.
I grew up in a Florida neighborhood where repos were a daily occurrence long before the housing bubble burst, and as such, I view folks like Clark with a mixture of disgust and awe: they make their money off saps who can't pay the bills, but they do so with incredible efficiency. As Bryan Burrough points out in his Vanity Fair story about the collapse of Bear Stearns, one person's (or company's) bad news, is another person's cause for celebration.
Katherine Mangu-Ward blogged here about the repo man's alleged credit crunch cohort: payday lenders.