Clark Neily: Regardless of Guilt, Trump Won't Go to Jail
The constitutional lawyer and criminal justice reformer talks about our two-tier punishment system and deep-seated corruption at the Justice Department.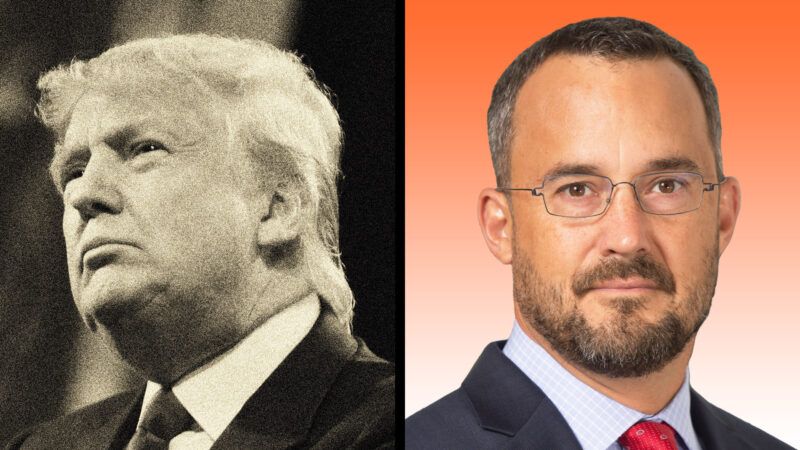 This is the audio version of The Reason Livestream, which takes place every Thursday at 1 p.m. Eastern.
The guest for this week's livestream was Clark Neily, senior vice president for legal studies at the Cato Institute. We talked about the indictment against Donald Trump, the parallels between the former president's behavior and Hillary Clinton's, whether the Espionage Act should exist, and deep-seated corruption at the Justice Department and the FBI.
Today's sponsors:
BetterHelp. When you're at your best, you can do great things. But sometimes life gets you bogged down, and you may feel overwhelmed or like you're not showing up in the way that you want to. Working with a therapist can help you get closer to the best version of you—because when you feel empowered, you're more prepared to take on everything life throws at you. If you're thinking of giving therapy a try, BetterHelp is a great option. It's convenient, flexible, affordable, and entirely online. Just fill out a brief questionnaire to get matched with a licensed therapist, and switch therapists anytime for no additional charge. If you want to live a more empowered life, therapy can get you there. Visit BetterHelp.com/TRI today to get 10 percent off your first month.
The Reason Speakeasy. The Reason Speakeasy is a monthly, unscripted conversation in New York City with outspoken defenders of free thinking and heterodoxy. On Monday, June 26, Nick Gillespie talks with Tara Isabella Burton, author of Self-Made: Creating Our Identities From Da Vinci to the Kardashians. Tickets are $10—which includes beer, wine, soda, food, and plenty of time to talk about politics, culture, and ideas in one of the coolest settings in midtown Manhattan. For details, go here.