Mark P. Mills: Get Ready for the Roaring 2020s!
Pessimism is everywhere, but the author of The Cloud Revolution says we're entering a golden age of abundant, ubiquitous, and liberating technology.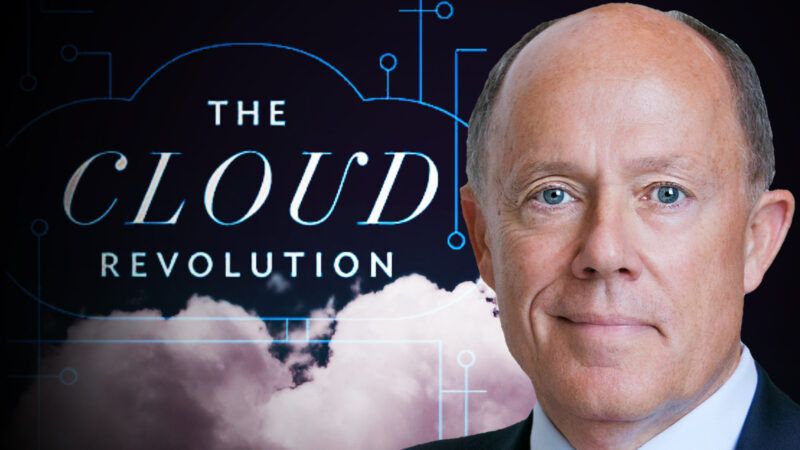 Pessimism is everywhere these days, with a whopping 76 percent of Americans telling Gallup they are dissatisfied with the direction of the country. Some of that's understandable: COVID-19 has killed 1.1 million Americans, there's a major land war going on in Europe, the stock market has tanked, and the political scene is filled with fakers and liars whose grasp on reality seems tentative at best.
But Mark P. Mills, a senior fellow at the Manhattan Institute and an engineering faculty fellow at Northwestern University, makes a compelling case for optimism in The Cloud Revolution: How the Convergence of New Technologies Will Unleash the Next Economic Boom and A Roaring 2020s. Increasingly, microprocessors, materials, and machines are being tied together through cloud computing to deliver startling, steady, and mostly underappreciated gains that are vastly improving all of our lives.
The example of the iPhone, which debuted in 2007 and radically changed how we live, illustrates Mills' point. It basically utilized existing technologies but tied them together in novel ways. He says the same sorts of breakthroughs are happening all around us, creating innovation that is disruptive in the short term but ultimately positive, if we'll finally let go of centuries-old anxiety about change.
Today's sponsors:
Lions of Liberty Podcast Network. Take your first step toward freedom by checking out one of the oldest

libertarian/anarchist podcast

networks in the world.

On Mondays, John Odermatt

delivers a powerful mix of inspiration, health, and faith to set

your mind, body, and soul free with Finding Freedom. On Wednesdays, B

rian McWilliams will make you laugh at our broken world while

providing the promise of a better future with Mean Age Daydream. Friday's offerings include shows like Meme Wars, Hatewatch, and Libertarians in Living Rooms Drinking Liquor. Listen today at Lions of Liberty Network and everywhere podcasts are found. Past episodes featuring Nick Gillespie talking postmodernism and South Park and Rick and Morty are here and here.
The Reason Speakeasy. The Reason Speakeasy is a live, monthly, unscripted conversation with outspoken defenders of free thinking and heterodoxy in an age of cancel culture and thought police. The next one takes place in New York City on Monday, February 6, with Nick Gillespie interviewing Reason contributor, UnHerd columnist, Feminine Chaos podcaster, and mystery writer Kat Rosenfield about celebrities caving to woke critics, cancel culture, and her new novel You Must Remember This. Doors open at 6 p.m. Tickets are $10 and include beer, wine, soft drinks, and appetizers. For more details and to buy tickets, go here now.