The Democrats' Dumb War Against Charter Schools
The latest bad idea from Bernie Sanders is depressingly popular, sayeth the podcast crew.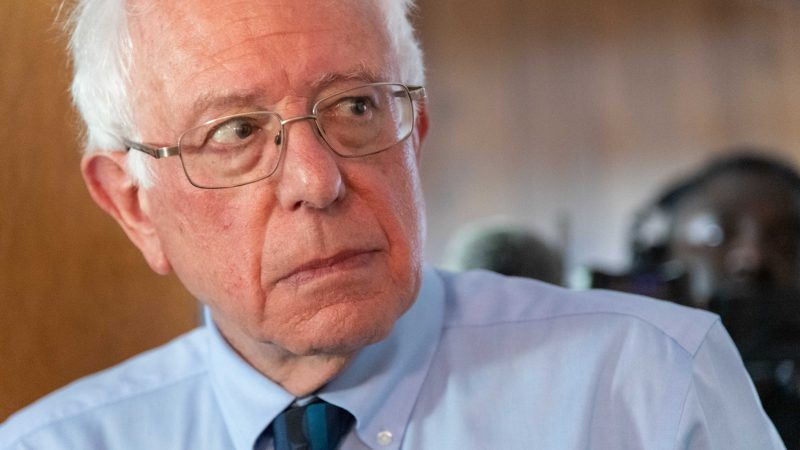 How bad is the plan to ban for-profit charter schools, released Saturday by second-place presidential candidate Sen. Bernie Sanders (I–Vt.)? Bad enough to draw this New York magazine headline from Jonathan Chait: "Bernie Sanders Wants to Destroy the Best Schools Poor Urban Kids Have." Also bad enough to generate this asinine tweet:
If we are a nation that can pay baseball players hundreds of millions of dollars, don't tell me we can't afford to pay teachers the salaries they deserve. pic.twitter.com/pQVix0iX9a

— Bernie Sanders (@BernieSanders) May 18, 2019
We talk about the Democratic war on charters—sadly not limited to Bernie Sanders!—on this week's Editors' Roundtable edition of the Reason Podcast, featuring Katherine Mangu-Ward,  Nick Gillespie, Peter Suderman, and Matt Welch. Also discussed: Last night's television finale, last week's weirdly DOA Trump immigration plan, and of course the weekend's biggest news in libertarian politics, namely the tweetstorm from Rep. Justin Amash (R–Mich.) about the "impeachment threshold" behavior by the president.
Subscribe, rate, and review our podcast at iTunes.
Audio production by Ian Keyser.
Relevant links from the show:
"Rep. Justin Amash Says Trump 'Has Engaged in Impeachable Conduct,'" by Eric Boehm
"Donald Trump Responds To Justin Amash: 'Never a Fan…Total Lightweight…Loser,'" by Nick Gillespie
"Justin Amash's Principled Stand Against Trump Will Not Make Him Popular in the GOP," by Robby Soave
"Beto Called Charter Schools a 'Good Idea' in 2012. He Was Right." By Zuri Davis
"Cory Booker Is Running for President. Must He Run Away from School Choice?" by Robby Soave
"N.Y.C. Mayor Bill De Blasio Mulling Presidential Run. Stop Laughing!" By Scott Shackford
"Does School Choice Help Students Learn? All Signs Point to Yes," by Nick Gillespie
"Trump Unveils Plan To Promote Skill-Based Immigration," by Zuri Davis
"White House Increases Temporary Work Visas; Proposes Keeping Immigration Flat," by Matt Welch
"Game of Thrones Finale: Daenerys Vows to Make a Hell of Earth," by Robby Soave
---