Reason Is a Finalist in 9 Categories at the Southern California Journalism Awards
From COVID censorship to sex work and Afghani refugees, Reason's coverage is recognized by the Los Angeles Press Club.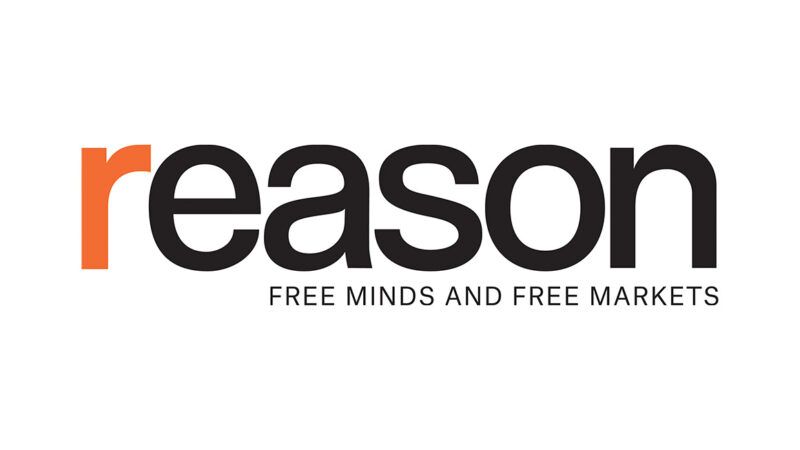 The Los Angeles Press Club has announced the finalists for the 65th annual Southern California Journalism Awards, recognizing the best content published in or about Southern California during 2022. The press club received over 2,300 entries this year. Reason, published by the Los Angeles–based Reason Foundation, is a finalist in nine categories.  
Senior Producer Zach Weissmueller is a finalist in the medical/health reporting category for his video on California's efforts to control what doctors tell their patients about COVID-19: 
Senior Editor Elizabeth Nolan Brown is a finalist in the national political/government reporting category for "The New Campaign for a Sex-Free Internet," from the May 2022 Reason, in which she reports that 
it's a financially precarious, and perhaps even dangerous, time to be in the business of online porn. And one of the biggest reasons why is that a constellation of activist groups, rooted in deeply conservative opposition to virtually any depiction of sexuality in the public sphere, have put considerable pressure on the middlemen who keep online porn in business. In some cases, that pressure has led to the creation of onerous new laws; in others, it has been aided by support from powerful figures in business and government. These groups have repeatedly sought to conflate the existence of consensual commercial sex and porn production with the prospect of forced sexual exploitation, often with lurid statistics about exploited minors that don't stand up to scrutiny.
Editor in Chief Katherine Mangu-Ward is a finalist for magazine columnist for three pieces: "Why Can't We Build Anything?" from the April 2022 issue, "You're Wrong About Disinformation" from the July 2022 issue, and "Who Controls What Books You Can Read?" from the August/September 2022 special issue on banned books, in which she noted that "there are always new fronts in the book wars" and that "kings, fascists, and communists alike have warmed their hands over literary bonfires." 
Andrew Heaton, Director of Special Projects Meredith Bragg, and Senior Producer Austin Bragg are finalists for humor/satire writing for the video "Democratic Disney vs. Republican Disney":
Associate Editor Liz Wolfe is a finalist in the gender and society category for her video profile "Aella: Sex Worker, Data Scientist, Libertarian":
Producer John Osterhoudt and former Policy Analyst Daniel Raisbeck, now a Latin America policy analyst at the Cato Institute, are finalists for their video "Cuban Health Care Is a Catastrophe":
Former Assistant Producer Noor Greene, now director of strategy and operations at the Renew Democracy Initiative, is a finalist in sports coverage for "Enes Kanter Freedom: Exposing the NBA's relationship with China" and in immigration coverage for "The Air Force Veteran Fighting to Save Afghans From the Taliban":
Winners will be announced on June 25 at the Millennium Biltmore Hotel in downtown Los Angeles. 
Don't want to wait for awards season to get the best of Reason? Make it a regular part of your media diet by subscribing to our email newsletters, magazine, Youtube channel, and  podcasts.