Who Controls What Books You Can Read?
Welcome to Reason's summer banned books issue.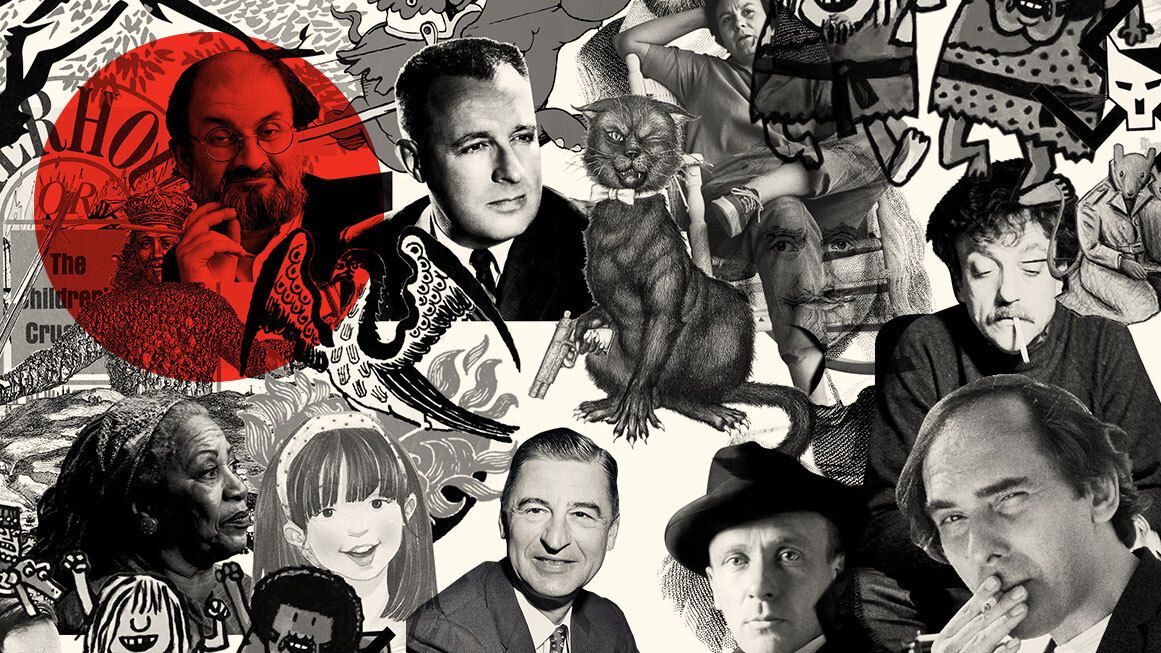 (Photos: William Shakespeare; TonyBaggett/iStock, Thomas Hobbes; history_docu_photo/Alamy, frontispiece of Leviathan; public domain, D.H. Lawrence; Moviestore Collection Ltd/Alamy, Lady Chatterley's Lover (cover detail); Penguin, And to Think That I Saw It on Mulberry Street; Random House Books for Young Readers, Ray Bradbury; Archive PL/Alamy, Harper Lee; Donald Uhrbrock/Getty, To Kill a Mockingbird (cover detail); J.B. Lippincott & Co., Mikhail Bulgakov; public domain, The Master and Margarita (cover detail); Harper & Row, Slaughterhouse-Five/Delacorte Press, Kurt Vonnegut; Santi Visalli/Getty, Art Spiegelman; Roger Ressmeyer/Corbis/VCG/Getty, Maus (cover detail); sjbooks/Alamy, Toni Morrison; Orjan Ellingvag/Alamy, Salman Rushdie; Brother Luck/Alamy, The Adventures of Ook and Gluk: Kung-Fu Cavemen from the Future (cover detail); Scholastic, I Am Jazz; Penguin Young Readers Group)
Subscribe Now
This article is currently available to Reason Digital subscribers only. If you are a Reason Digital subscriber, log in here. Or Subscribe to Reason Digital Now.
Your Reason Digital subscription gives you instant access to brand new Reason magazine content and 50 years of Reason magazine archives.
This article originally appeared in print under the headline "Who Controls What Books You Can Read?".