Lawsuit Challenges Ban on Physical Mail at California County Jail
Prisons and jails around the country have been banning physical mail and used book donations under the flimsy justification of stopping contraband.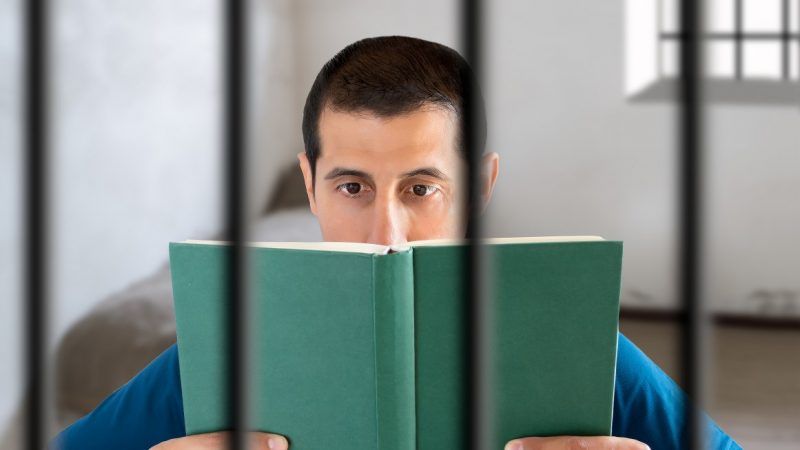 (Cunaplus / Dreamstime.com)
A new lawsuit is challenging a California county jail's policy of digitizing and then destroying all physical mail received by incarcerated people—part of a national trend of prisons and jails restricting inmates' ability to receive physical mail.
The lawsuit, filed earlier this month in California state court by Columbia University's Knight First Amendment Institute, the Electronic Frontier Foundation (EFF), and the Social Justice Legal Foundation, argues that San Mateo County's ban on physical mail "violates the expressive, associational, privacy, and religious rights of the individuals in its jails, including those presumed innocent, and of the many individuals who send mail to those incarcerated people."
A growing number of jails and prison systems over the last few years have proposed or enacted rules restricting physical mail and used book donations under the justification of reducing contraband. The San Mateo County Jail inked a contract in 2021 with Florida-based Smart Communications Holding, Inc. for access to its MailGuard system, where mail is routed to Smart Communications, digitized, shredded, and then made accessible to inmates on electronic tablets.
However, civil liberties groups and advocates for incarcerated people say that the mail bans do little to stop contraband—the overwhelming majority is smuggled in by staff—while depriving inmates of a vital source of comfort and connection to the outside world.
Hannah Zhao, an EFF staff attorney, uses a children's drawing as an example. Normally, a jail inmate would be able to hang that drawing in their cell or take it out anytime they wanted to look at it. Instead, Zhao says, "that crayon drawing gets scanned, possibly looks askew, or you can't even see the entire drawing."
"That drawing that your child drew is then shredded, and you are only able to see that drawing at certain times on a tablet," she continues. "You can just imagine, the emotional impact is not there."
Zhao also says the ban restricts their clients' ability to receive occupational training and religious materials beyond commonly provided Bibles and Qurans.
And there are privacy concerns. The lawsuit notes that scanned mail is retained and available for law enforcement to access for seven years, even after jail inmates, who may be found not guilty, are released.
The stated reasons for ending physical mail—protecting staff from exposure to drugs and stopping the flow of contraband—don't hold up, the lawsuit argues.
"Following statewide adoption of MailGuard in Pennsylvania, the drug test positivity rate actually increased," the lawsuit says. "Similarly, after Missouri contracted with a different company to digitize and destroy incoming mail, the number of average overdoses in the state's jails and prisons increased from thirty-one to thirty-seven per month. And in New Mexico, after prisons banned physical mail, the drug test positivity rate nearly doubled."
Nevertheless, prisons and jails have been turning to digitization services over the past five years. A survey by the Prison Policy Initiative published last November found 14 states and 15 local jails that had started scanning all incoming mail. The New York City Department of Correction was considering a similar policy this year.
The Pennsylvania prison system pays Smart Communications $4 million a year for digitized mail services for its prisons, and the federal Bureau of Prisons launched a pilot program to shift to digital mail using MailGuard.
These digitization services have also led to accusations of gouging incarcerated people and their families. The San Jose Mercury News reports that the tablets used by San Mateo County Jail inmates charge $0.50 per email and $1 per prescreened photo, with two free messages per week.
There's been a troubling trend of prisons and jails restricting book donations and forcing inmates to purchase books through pre-approved vendors. Reason reported in 2019 on several West Virginia prisons' plans to charge inmates by the minute to read e-books on tablets, even though the books were from the free Project Gutenberg archive.
Pennsylvania, Washington, and three prisons in New York all attempted similar bans on donations of used books to inmates, then relented under citizen pressure. The prisons cited security concerns over contraband, but news investigations showed there was little actual evidence of smuggling via donated dictionaries.
In 2018, after Florida inked a new contract to provide multimedia tablets to inmates, inmates were forced to return MP3 players they had purchased through the state's previous provider, losing all the tracks they had purchased as well.
The San Mateo County Sheriff's Office, which runs the jail, did not immediately return a request for comment.