Federal Appeals Court Stops the 'Stop WOKE Act'
The 11th Circuit panel refused to lift an injunction against the law.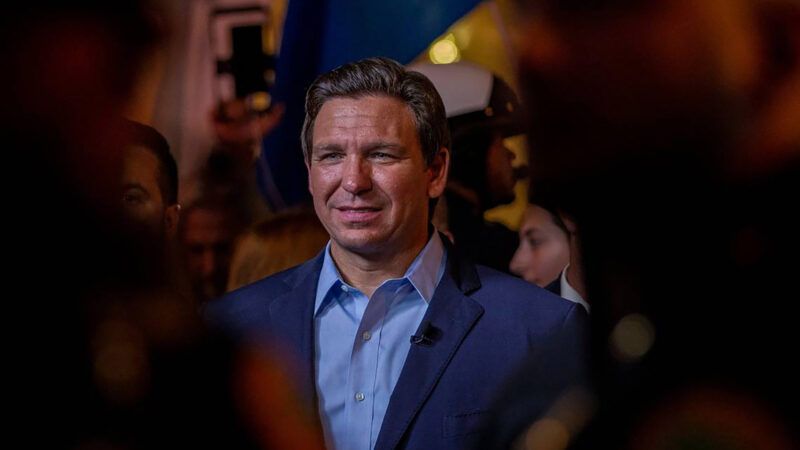 (Pedro Portal/TNS/Newscom)
The U.S. Court of Appeals for the 11th Circuit has rejected Florida's request to let it enforce the "Stop WOKE Act"—officially known as the Individual Freedom Act—while the state appeals a lower court ruling that partially enjoined the statute.
Signed into law by Republican Gov. Ron DeSantis in April 2022, the law prohibits private employers and university professors from endorsing certain concepts related to race and other categories of identity. The statute drew lawsuits almost immediately. A number of employers and a diversity consultant challenged a provision that says private employers may not require employees to attend a training or activity that promotes any of eight listed concepts.
Chief U.S. District Judge Mark E. Walker, writing for the U.S. District Court of the Northern District of Florida, Tallahassee Division, then issued an injunction against enforcing that provision. "Normally, the First Amendment bars the state from burdening speech, while private actors may burden speech freely," Walker wrote. "But in Florida, the First Amendment apparently bars private actors from burdening speech, while the state may burden speech freely."
In November, Walker issued another injunction, this one blocking a similar section of the law that applies to university professors. He accused the state of essentially arguing that "professors enjoy 'academic freedom' so long as they express only those viewpoints of which the State approves," a position Walker described as "positively dystopian."
"The First Amendment does not permit the State of Florida to muzzle its university professors, impose its own orthodoxy of viewpoints, and cast us all into the dark," he concluded.
It is this November injunction the 11th Circuit just left in place.
"Conservatives who cheer on the Florida law should consider what liberal states—or, for that matter, a Democratic-controlled Congress—could do if allowed to engage in similar regulation," Ilya Somin, a law professor at George Mason University, warns at The Volokh Conspiracy. "The same powers that Florida uses to target 'woke' employer speech can just as easily be used against conservative employers."