Is It 'Treason' To Support Free Trade?
Shipping industry insiders floated a recommendation to charge critics of the Jones Act with treason, according to documents obtained through a Freedom of Information Act request.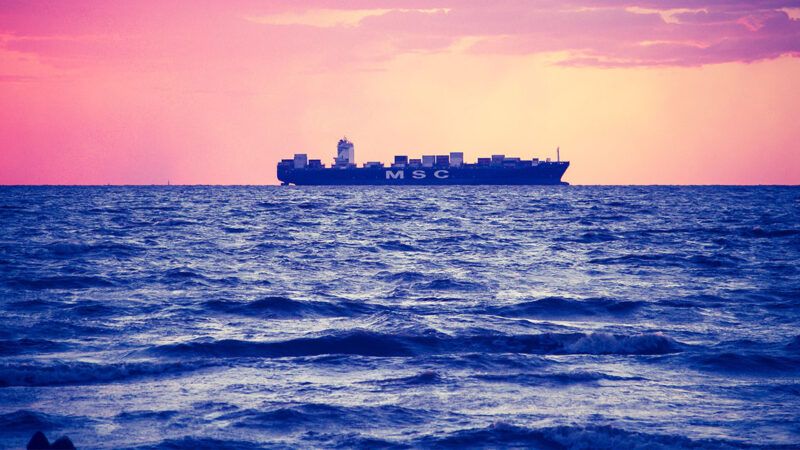 (Photo: Thais Morais/Unsplash)
At least one member of a federal advisory panel thinks it's "treason" to oppose a law that protects the domestic shipping industry from foreign competition, even though the result of that law is higher prices for American consumers.
Documents that the Cato Institute obtained from the U.S. Department of Transportation's Maritime Administration (MARAD) through the Freedom of Information Act in October included a March 2019 set of recommendations from the Marine Transportation System National Advisory Committee, which includes industry and union representatives. Among other things, the document suggested that the government "charge all past and present members of the Cato and Mercatus Institutes [sic] with treason." Their crime: opposing continued enforcement of the Jones Act, a.k.a. the Merchant Marine Act of 1920, which requires that ships transporting cargo between U.S. ports be made, owned, and crewed by Americans.
For years, the Cato Institute and George Mason University's Mercatus Center have urged Congress to repeal the Jones Act, which raises the cost of goods shipped to distant parts of the United States, such as Hawaii, Alaska, and Puerto Rico. The law also slows recovery from hurricanes, leaving residents without fuel, food, and other vital goods. But domestic shipping industry magnates and unions have the ear of lawmakers and, it turns out, the government agency that is supposed to oversee them.
The documents that Cato obtained included 2019 communications from MARAD officials who were trying to prevent Puerto Rico and Massachusetts from getting waivers to import liquefied natural gas via foreign ships. They sought those waivers because so few American ships were available.
The advisory committee's recommendations demanded "unequivocal support of the Jones Act." The eyebrow-raising "treason" allegation shows "the industry and the agency that regulates it working hand and glove together to squelch criticism of the law," says Scott Lincicome, director of Cato's Herbert A. Stiefel Center for Trade Policy Studies. "There is an established pattern of pro–Jones Act collusion between the maritime industry and the government agency charged with regulating them. It's not in any way subtle."
This article originally appeared in print under the headline "Is It 'Treason' To Oppose Protectionism?".