House Advances Impeachment Proceedings Against Trump
The vote passed 232–196.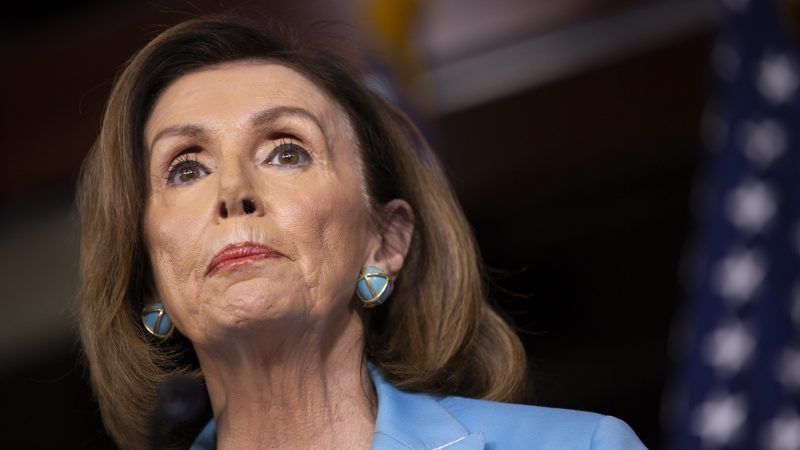 The House of Representatives voted Thursday to formally advance impeachment proceedings against President Donald Trump amid allegations that he improperly leveraged his position to dig up dirt on former Vice President Joe Biden, one of the Democratic frontrunners in the 2020 election.
The vote passed 232–196, with the tally mostly falling on party lines. Also voting in favor of the resolution was ex-Republican Rep. Justin Amash (I–Mich.), the first and only congressperson affiliated with the GOP to publicly endorse impeachment. (The libertarian-leaning lawmaker left the Republican Party shortly afterward.) Only two Democrats—Reps. Jeff Van Drew (D–N.J.) and Collin Peterson (D–Minn.)—defected.
House Speaker Nancy Pelosi (D–Calif.) spearheaded the vote after months of insisting that impeachment would be a strategically inept choice for Democrats. She made an about-face following revelations that Trump threatened to withhold congressionally authorized aid from Ukraine if President Volodymyr Zelensky failed to investigate Biden and his family.
The House vote is politically significant, as it sets the stage for public hearings, but it does not actually impeach Trump. That will likely come later.
"This resolution establishes the procedure for hearings that are open to the American people, authorizes the disclosure of deposition transcripts, outlines procedures to transfer evidence to the Judiciary Committee as it considers potential articles of impeachment, and sets forth due process rights for the President and his Counsel," wrote Pelosi in a letter on Monday.
Fifteen witnesses this week have testified behind closed doors, much to the ire of conservative lawmakers. Their frustration culminated in a petulant display last Wednesday, when some of them stormed an impeachment inquiry testimony and delayed it for five hours.
"One of the cornerstones of American jurisprudence is due process—the right to confront your accuser, call witnesses on your behalf, and challenge the accusations against you," tweeted Sen. Lindsey Graham (R–S.C.). "None of this is occurring in the House." Republican congresspeople echoed those grievances during the floor debate on Thursday morning, criticizing Democrats for what they say is an overtly opaque process. House Minority Leader Rep. Kevin McCarthy (R–Calif.) tried to make it a free speech issue. "What do you think the definition of due process is? What do you think the First Amendment is?" he asked. "Do you have the right to have a voice, or only the words that you agree with?"
Although that position is politically expedient, it's also intellectually dishonest. Graham, for one, supported articles of impeachment against President Bill Clinton based on closed-door interviews conducted by Independent Counsel Kenneth Starr. And the remaining complainants would do well to remember that it was their own party who created the impeachment rules that sanction these initial closed-door hearings. In 2015, Republicans led by then-Speaker John Boehner (R–Ohio) fashioned that guidance for the fact-gathering process, knowing full well that any impeached president would have his or her public day on trial.
"Senator Graham continues to mislead," tweeted Amash. "The Constitution divides impeachment and trial between the House and Senate. The House impeachment is an indictment. The process he's demanding happens in the Senate trial. No defendant participates in an indictment in the way he's suggesting."