A Border Patrol Agent Pleads Guilty To Hitting a Migrant in the Face While in Custody
Jason Andrew McGilvray will resign from the federal agency.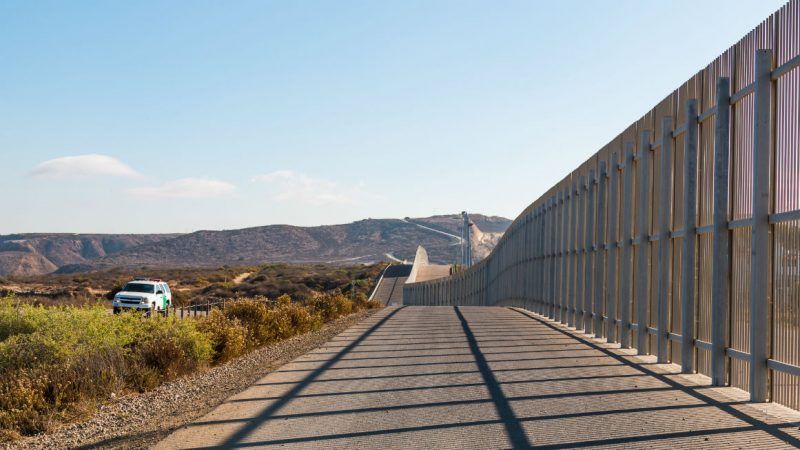 (Sherryvsmith/Dreamstime.com)
A California Border Patrol agent has pleaded guilty and agreed to resign after assaulting a migrant in custody. 
According to a plea agreement filed in the U.S. District Court of Southern California, Calexico, California, agent Jason Andrew McGilvray encountered his victim, identified in court documents as B.S.S., on February 16 after the migrant attempted to cross the border by jumping a fence in Imperial County. The plea agreement states that McGilvray "willfully struck B.S.S. in the face" after the migrant was apprehended. McGilvray's actions, the plea agreement continues, were done "with intent to deprive B.S.S. of his constitutional right against unreasonable force during search and seizure." McGilvray is charged with violating Title 18, United States Code, Section 242, or the willful deprivation of rights under the color of law.
The plea agreement recommends that McGilvray serve one year of probation. The agreement also calls for his resignation and for an understanding that McGilvray would not seek new employment with federal law enforcement.
The Los Angeles Times reports that McGilvray has worked for Border Patrol since 2006.
This is an unusual outcome. As Quartz reported in July, Border Patrol agents have been arrested at "more than 5 times higher than the rate of arrests of state and local police" in the past year alone. But only two Border Patrol agents have been arrested for "mission-related misconduct" in that time, and none have been arrested for civil rights violations.
"The U.S. Border Patrol has fully cooperated with this investigation and we are satisfied to see the criminal justice system move quickly to bring this case to a conclusion," El Centro Sector Acting Chief Patrol Agent Ryan J. Scudder tells Reason.