Qualified Immunity Is an Unqualified Disgrace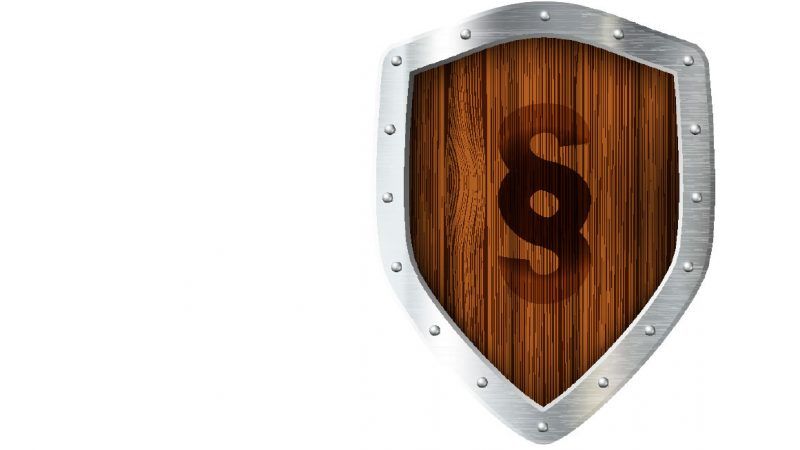 (Joanna Andreasson. Source image: Trifonenko/iStock)
In 2014, a Colorado social worker allegedly strip-searched and photographed a 4-year-old girl without a warrant. The mother sued on behalf of her traumatized daughter, but the two courts that subsequently dismissed the case never ruled on whether the girl's Fourth Amendment rights were violated.
Instead, a U.S. district court and the 10th Circuit Court of Appeals ruled that the caseworker was shielded from the lawsuit by the doctrine of "qualified immunity," which essentially allows public officials to violate a constitutional right as long as the right has not yet been clearly established in the courts. Reason Foundation (the nonprofit that publishes this magazine), the Cato Institute, and the American Civil Liberties Union (ACLU) have now filed petitions asking the Supreme Court to review the current standard for qualified immunity.
The ACLU's petition is on behalf of Alexander Baxter, a Nashville man who was bitten by a police dog while he had his hands in the air, surrendering. Baxter sued, alleging excessive force, but the 6th Circuit Court of Appeals ruled in 2018 that it wasn't clear using a police dog to apprehend him while his hands were raised was unconstitutional.
Judges of all stripes have assailed qualified immunity. Justice Clarence Thomas wrote in 2017 that the doctrine should be revisited, while Justice Sonia Sotomayor has bemoaned its effects on lawsuits over police misconduct.
U.S. Circuit Judge Don Willett, who was reportedly on President Donald Trump's shortlist for the Supreme Court, wrote in a 2018 decision that "to some observers, qualified immunity smacks of unqualified impunity, letting public officials duck consequences for bad behavior—no matter how palpably unreasonable—as long as they were the first to behave badly."
In 2017, the 4th Circuit Court of Appeals overturned a lower court's ruling that granted qualified immunity to a police officer who obtained not one but two warrants to take naked pictures of a 17-year-old boy suspected of sending sexually explicit photos to his 15-year-old girlfriend. The officer then allegedly forced the teen to masturbate in front of him so he could get a picture of his erect penis.
"A reasonable police officer would have known that attempting to obtain a photograph of a minor child's erect penis, by ordering the child to masturbate in the presence of others, would unlawfully invade the child's right of privacy under the Fourth Amendment," the court wrote.
Under qualified immunity, state actors can get away with almost anything. There's nothing constitutional about that.