Australian Police Raided a Newsroom and a Journalist's Home for Reporting on Government Secrets
The police conducted two searches in two days to track down who is leaking things leaders don't want the public to know.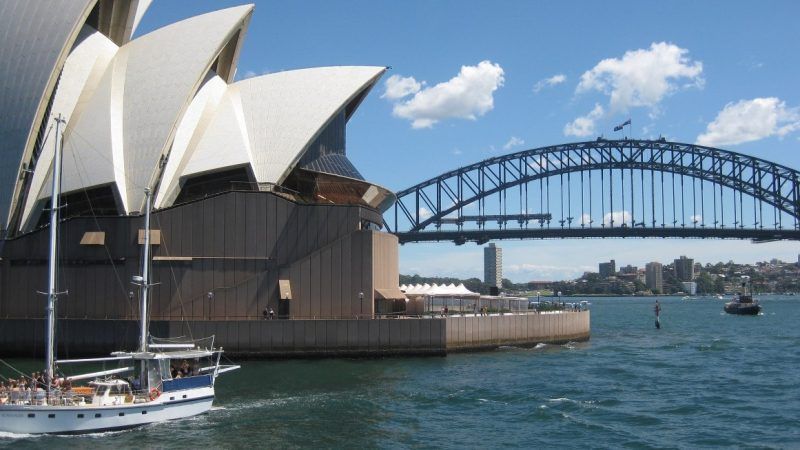 (Lorna Roberts / Dreamstime.com)
Earlier today, Australian Federal Police (AFP) raided the offices of a media outlet responsible for a series of stories alleging unlawful killings and misconduct by Australian troops in Afghanistan, published back in 2017. This follows on the heels of a raid earlier in the week, in which the police searched the home of a journalist who reported in 2018 that the government was considering expanding secret surveillance of citizens.
Both reports were based on documents that were leaked to journalists, and it's obvious that both raids are attempts to track down the sources of the leaks. No journalists were arrested or charged with crimes.
The Australian Broadcasting Corporation (ABC, no relation to the American company with the same acronym) published the series of stories about the behavior of Australian special forces troops in Afghanistan, including allegations that they killed unarmed men and children. The reports leaked to ABC indicated that some incidents were being investigated as unlawful killings.
This morning, AFP raided ABC's Sydney headquarters. Law enforcement finally left the building after spending eight hours copying files connected to the news coverage onto two USB drives.
Yesterday morning, the AFP raided the Canberra home of Annika Smethurst, a journalist with News Corp who reported the plans to potentially expand domestic surveillance of citizens. As with ABC, Smethurst's reporting was based on leaks of secret documents provided to her from sources likely working with or within Australia's government.
ABC's reporting of the raid on their own office notes that the justification for these searches comes from Section 79 of Australia's Crime Act of 1914, which criminalizes the exposure of government secrets.
Though it's unlikely any of these journalists would ever be charged with crimes, representatives for both ABC and News Corp expressed outrage at the searches, which seem intended to discourage government employees from leaking secrets to the press:
ABC managing director David Anderson said it was "highly unusual for the national broadcaster to be raided in this way".

"This is a serious development and raises legitimate concerns over freedom of the press and proper public scrutiny of national security and Defence matters," he said.

"The ABC stands by its journalists, will protect its sources and continue to report without fear or favour on national security and intelligence issues when there is a clear public interest."
It's also worth noting that these raids happened just days after federal election results were hammered out in Australia, preserving incumbent Prime Minister Scott Morrison and his Liberal/National Party coalition's government majority for three more years. Morrison didn't seem terribly concerned that the police were raiding the homes and offices of journalists, stating, "It never troubles me that our laws are being upheld." He also declined to state whether he supported the expansion of surveillance authorities Smethurst exposed in her reporting.
These stories were not reckless publications of secret government documents; ABC exposed troubling behavior by the country's military in a war zone while Smethurst exposed government officials recommending more surveillance tools to be used secretly against the country's own citizens.
Government officials like Morrison are presenting these leaks as dangerous events that have to be stopped because they reveal information that's supposed to be withheld from the public. But that's simply not the case here—Australians have every right to know these stories. These examples look very clearly as though officials are declaring this information to be classified government secrets because they don't want their own citizens to know about the contents, not because there's any sort of legitimate national security interest.
Below, watch more about these raids and the responses from The Project, on Australia's Channel 10:
Extraordinary scenes inside Australia's biggest news organisation today - the sorts of scenes you would not expect to see in a free, open, democracy.

AFP carried out the second raid on journalists raising serious concerns that media freedom in this country is under attack. pic.twitter.com/TIsNBzuekp

— The Project (@theprojecttv) June 5, 2019