New Hampshire Resists the DEA's Demands for Warrantless Access to Patients' Prescription Records
An ACLU brief bolsters the state's case, arguing that people reasonably expect information about the medications they take will be kept confidential.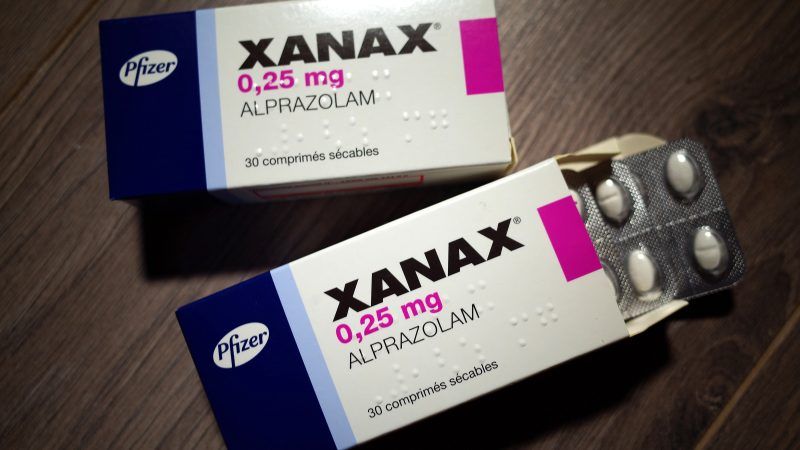 New Hampshire, like almost every other state, has a prescription drug monitoring program (PDMP) that keeps track of controlled substances deemed to have abuse potential. Recognizing the sensitive nature of that information, the state requires that law enforcement agencies obtain a probable-cause warrant before looking at it. The Drug Enforcement Administration does not like that rule, preferring to obtain whatever records it wants with an administrative subpoena. The clash between state law and the DEA's demands is at the center of a case in which the agency argues that patients do not have a reasonable expectation of privacy in PDMP records—an argument that the American Civil Liberties Union debunks in a brief it filed last week.
Michelle Ricco-Jonas, a New Hampshire Board of Pharmacy program manager who is the custodian of the state's PDMP database, is challenging a subpoena for two years of a patient's records that the DEA served last June. In January a federal judge sided with the DEA, and New Hampshire is now asking the U.S. Court of Appeals for the First Circuit to reverse that decision.
Relying on the "third party doctrine," the DEA argues that it does not need a warrant because examining PDMP records does not qualify as a search under the Fourth Amendment. The U.S. Supreme Court has repeatedly ruled that no warrant is required to peruse information that people voluntarily share with third parties such as banks and phone companies. But last year in Carpenter v. United States, the Court declined to extend the third-party doctrine to cellphone location data, noting that such information is collected automatically and "provides an intimate window into a person's life." The ACLU, joined by the New Hampshire Medical Society, argues that Carpenter's logic clearly applies to information about the medications people take.
The ACLU brief notes that patients do not in any meaningful sense consent to the collection of their prescription records. If they seek medical treatment and it involves the prescription of a drug covered by New Hampshire's PDMP law, that information is automatically added to the database, where it stays for three years.
Furthermore, PDMP records can reveal highly sensitive information that patients would reasonably expect to keep private. "Drugs listed as controlled substances and tracked by the PDMP include a number of frequently prescribed medications used to treat a wide range of serious medical conditions," the ACLU notes, "including anxiety disorders, panic disorders, post-traumatic stress disorder, weight loss associated with AIDS, nausea and weight loss in cancer patients undergoing chemotherapy, alcohol addiction withdrawal symptoms, opiate addiction, testosterone deficiency, gender identity disorder/gender dysphoria, chronic and acute pain, seizure disorders, narcolepsy, insomnia, and attention deficit hyperactivity disorder….A patient's prescription history can reveal her physician's confidential medical advice, her chosen course of treatment, her diagnosis, and even the stage or severity of her disorder or disease."
The DEA also argues that its subpoena is constitutional because looking at PDMP data is an administrative inspection that is required for oversight of a "closely regulated industry." That exception to the warrant requirement does not apply in this case, the ACLU argues.
"Under the closely regulated industry exception, warrantless administrative inspections are permissible only when they are 'necessary' to further a substantial government interest," the ACLU says. "That necessity is satisfied by 'the need for random and surprise inspections,' in order to avoid potential disappearance of evidence during the delay required to obtain a warrant….But there is no such risk of disappearance or alteration of evidence here, as the records sought are held securely in a state database out of reach of any meddling hands. Warrantless access is simply not necessary to further the government's investigative interests."
Since it should not be hard to show probable cause in any case where the DEA has evidence indicating that the Controlled Substances Act has been violated, the agency's insistence that it should not have to bother is an audacious assertion that patients must surrender their privacy whenever federal drug warriors say so. "The State of New Hampshire is sticking up for the privacy rights of all Granite Staters, and we are proud to stand with them," says Henry Klementowicz, staff attorney at the ACLU of New Hampshire. "The DEA cannot ignore state law and request these sensitive records with an administrative subpoena instead of a signed warrant. That's not the New Hampshire way, and we are proud to stand with the N.H. Department of Justice to protect patient rights."
James Potter, executive vice president of the New Hampshire Medical Society, notes that letting the DEA look at patients' prescription records whenever it feels like it could have a chilling impact on medical care. "Protecting patients' medical information is essential to ensuring that patients feel comfortable to seek medical care," he says. "Patients who trust their health systems to protect their data receive better outcomes. Maintaining patient privacy is also essential to protecting our patients' dignity. We are proud to join the New Hampshire Department of Justice's commendable efforts to ensure that Granite Staters will not be inhibited when they seek medical care."