D.C. Bill Would Let Regular Citizens Issue Parking Tickets
These citizen meter maids would be empowered to ticket drivers for parking in bike lanes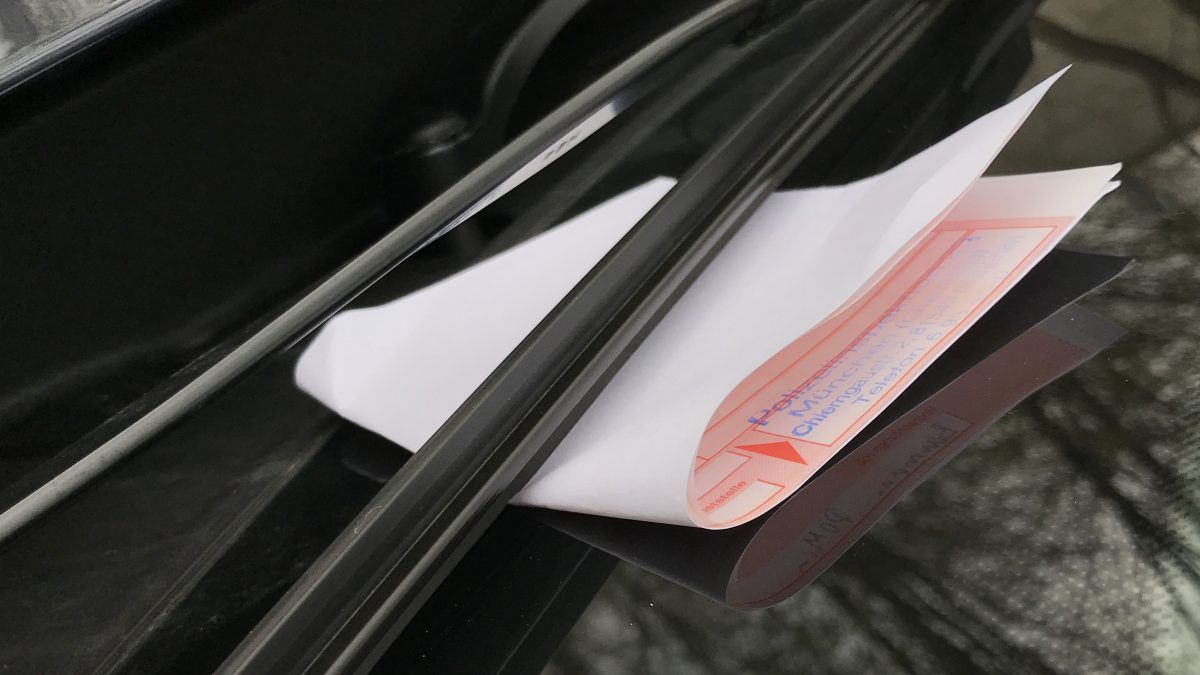 (FrankHoermann/SVEN SIMON/picture alliance / SvenSimon/Newscom)
If you follow enough transportation advocates or local government agencies in the Washington, D.C. area on Twitter, chances are you've seen tweets like these:
@car2go @car2goSupport Might want to get this car moved ASAP since someone parked it in front of the fire hydrant for an apartment building (as of 10:00a Monday) ???? (314 Carroll St NW, Wash DC) pic.twitter.com/cGRnPaJLhp

— StephaniePDalke (@stephy1771) March 4, 2019
@DDOTDC Can you please enforce parking restrictions near the crosswalk on Water St. near 34th St. NW. Every morning, there are construction trucks parked near—or, as of today, ON—the crosswalk. The trucks block visibility to the crosswalk, and they block accesss to the bike lane pic.twitter.com/a0DxkoGhI2

— Rob Smith (@RobSmith031978) April 23, 2019
@311DCgov @DDOTDC @DDOTDCDirector

This ice cream truck is illegally parked every day at 14th street and madison, blocking the view of pedestrians trying to cross. pic.twitter.com/RWoBeWTgk9

— matt (@gustav878) May 1, 2019
Parked in front of a fire hydrant in front of fire house… Cool @HowsMyDrivingDC DC:FG3252 pic.twitter.com/UKdjxK1Ubt

— Mark Sussman ♥️???????????????????????????????? (@msussmania) December 30, 2018
Wherever a car parks too close to a crosswalk, a fire hydrant is blocked, or a bike lane is intruded upon, code enforcing vigilantes are quick to snap a photo and tag the relevant local department demanding action be taken against the offending motorist.
Soon enough these bike lane Batmen might get to play police for real under a proposed pilot program that would give citizens the ability to ticket each other for parking violations.
Last week, D.C. City Councilmember Charles Allen introduced a new Vision Zero omnibus traffic safety bill that adopts the ambitious goal of eliminating traffic fatalities in the District.
In 2018, 34 people died on the District's roadways, including 15 pedestrians, eight motorcyclists, seven people in cars, three bicyclists, and one scooter rider, according to data parsed by DCist.
In order to bring that number down to zero, Allen's bill would change up road rules to lower speed limits, create more four-way stop signs, ban right-on-red turns, and increase penalties for those found violating any of these rules.
More broadly, Allen's bill would commit the city to reduce car trips to just 25 percent of all commuter trips by 2032, down from 39 percent in 2017, according to Census Bureau data.
As an extra means of enforcement, Allen's bill would direct the city's Department of Public Works (DPW) to establish a Citizen Safety Enforcement Pilot Program. Under the pilot program—which would run for one year—10 citizens from each of the District's eight wards would be authorized to ticket drivers parked illegally.
After first being trained in D.C. traffic laws, these 80 vigilantes would be given access to a DPW-created app, which they would then use to submit photos of cars blocking crosswalks, bike lanes, fire hydrants, or the city's singular streetcar line.
Submission of a photo through the app would be treated as if it were a police officer or other city official issuing the violating driver a ticket.
While the goal of increased road safety is laudable, one can imagine a lot going wrong with the panopticon-like citizen-operated surveillance system that Allen's bill would create.
Road rules, even the ones most necessary for public safety, require a little bit of flex and discretion when it comes to enforcement.
One can easily imagine those who sign up to ticket their fellow citizens being a little overzealous. There's also the possibility that those with access to this app would let personal prejudices and self-interest influence which cars they decide to ticket or even which violations they go searching for.
Unlike city employees, whose enforcement activities can be restrained or redirected by an internal set of rules and informal practices, these new citizen parking enforcers would be accountable to no one. Citizen meter maids would be penalized only for submitting false information through the app or for letting an unauthorized person use it.
In essence, D.C.'s new traffic safety bill would seemingly empower a nation of narcs to ticket any violation they come across, regardless of how necessary that might be.
Allen introduced his Vision Zero Omnibus Bill on Tuesday of last week. No votes or hearings have been held on it yet, but according to WTOP, several council members have already signaled their support for it.