You Can Now Legally Possess Nunchucks in Arizona
Nunchucks are technically protected by the Second Amendment.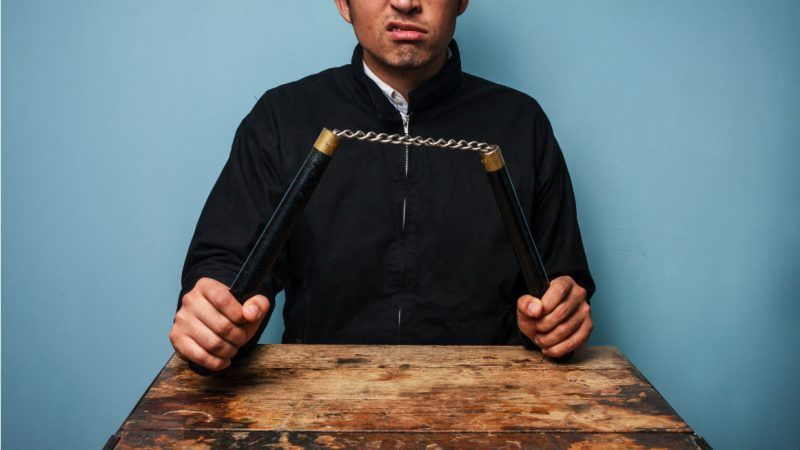 (Loganban/Dreamstime.com)
Arizona's Republican Governor Doug Ducey signed a bill on Friday to remove nunchucks from the state's list of deadly weapons.
The deadly weapons list is intended for items that are specifically "designed for lethal use." Because nunchucks were included on the list, their ownership was illegal for most Arizonans. While there was an "understanding," of sorts, that nunchucks were legal for martial arts competitions, nunchuck owners previously worried that a misunderstanding during transportation could lead to charges.
"It's good to know that nobody's going to get arrested for carrying their nunchucks to their training,"  Shawn Sample, a karate instructor in Phoenix, told AZfamily. Sample also observed that the ban made little sense in a state where open-carry of firearms is legal. 
Whether the Second Amendment protects nunchuck ownership is a hot question right now. In December 2018, the 2nd Circuit Court of Appeals in New York overturned the state's 44-year-old nunchuck ban, citing D.C. v. Heller, which affirmed an individual's right to possess a weapon that was both "common use" and "typically possessed by law-abiding citizens for lawful purposes."