CBS Poll: 65 Percent of Americans Support Legalizing Weed
Just in time for 4/20!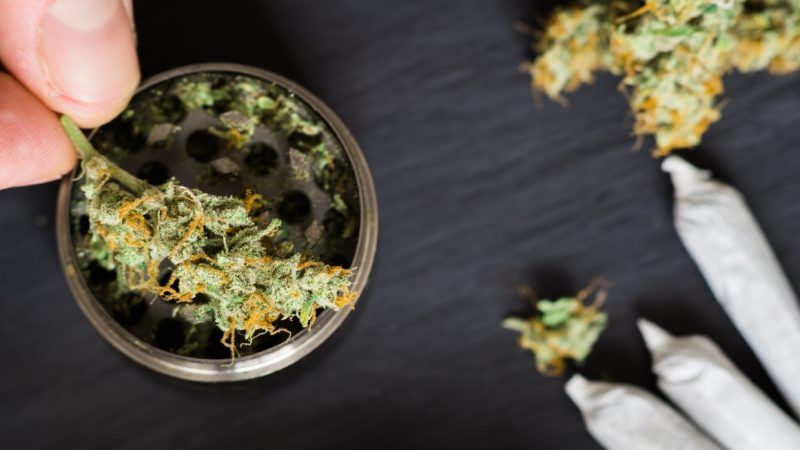 (Dmitry Tishchenko/Dreamstime.com)
Just in time for 4/20, a CBS News poll shows that Americans increasingly support legalizing marijuana.
The April 9-14 poll of 1,010 adults, 65 percent of whom said they support legalization, is roughly in line with the results of similar surveys. It's yet another sign that more and more Americans are tired of pot prohibition.
When CBS commissioned a similar poll in 1979, just 27 percent of respondents wanted legalization. That number rose to 45 percent in 2013, 59 percent in April 2018, and 65 percent, a record high, in the most recent polling.
Again, this latest number isn't terribly surprising. An October 2018 Gallup poll showed that 66 percent of Americans supported legalization, up an astounding 44 percentage points from 12 percent in 1969. Moreover, 62 percent of respondents told the Pew Research Center they supported legalization in a survey released in October. The results of the University of Chicago's General Social Survey, released last month, differed slightly, but not by much. A record-high 61 percent of Americans supported legalizing weed in that poll, up from just 16 percent in 1990. And Quinnipiac University's national survey, the results of which were also published last month, showed 60 percent of Americans support legalization.
So which demographics favor legalization in CBS's latest survey? Well, 72 percent of adults between the ages of 18 and 34 think weed should be legal, as well as 49 percent of adults ages 65 and over. This phenomenon was also seen in the Quinnipiac survey, where 85 percent of the former age group supported legalization, but just 44 percent of the latter demographic.
"The baby boomers say no to the drug that helped define an era, while the millennials say bring it on," Tim Malloy, assistant director of the Quinnipiac University Poll, said at the time. "In between are enough voters to rubber stamp legalizing marijuana for recreation as well as medical reasons." Sixty-three percent of voters between the ages of 35 and 49 supported legalization in the Quinnipiac survey, as well as 59 percent of respondents between the ages of 50 and 64. CBS News did not provide information on those demographics.
Legalization is relatively popular no matter your partisan persuasion, the CBS poll shows. Fifty-six percent of Republican respondents support legalization, as do 66 percent of independent voters and 72 percent of Democrats.
Overall, just 42 percent of respondents said a presidential candidate's potential support for legalized marijuana would affect whether or not they vote for him or her. Twenty one percent—including 10 percent of Republicans and 25 percent of Democrats—said they'd be more likely to vote for that candidate. Another 21 percent—including 34 percent of Republicans and 12 percent of Democrats—said they'd be less likely to cast their ballot for that candidate.
(It's worth noting, as Reason's Jacob Sullum and Nick Gillespie did on a recent podcast, that most of the 2020 presidential candidates, including Donald Trump, think legalization should be left up to individual states.)
Nearly two-thirds of Americans—66 percent—agree that marijuana is less dangerous than most other drugs. Twenty-seven percent believe it's equally dangerous, and 5 percent think it's more dangerous. For whatever it's worth, it's virtually impossible to die from a pot overdose: You'd need to consume 1,500 pounds of the stuff within 15 minutes to overdose, according to David Schmader, author of Weed: The User's Guide, as I've previously explained.
Americans' increasing acceptance of weed is reflected in changing laws around the country. Thirty-two states, as well as the District of Colombia, have legalized weed consumption in at least some cases. In 10 of those states, plus D.C., it's legal for recreational use. States like New York and New Jersey are dragging their feet on legalization for recreational use, but they're likely to get there sooner rather than later.
The next step, as Reason's Zuri Davis has pointed out, is for states that have legalized weed to address past marijuana convictions and bring the criminal justice system fully up to speed.
Bonus links: Saturday, coincidentally, happens to be 4/20, and Reason has got you covered with a wide array of Weed Week stories. (You should particularly check out my personal favorite, in which Liz Wolfe got high and did her taxes.)