This Is the World From Which Trump Emerged
A&E's Trump Dynasty explores the president's family and business history but doesn't do justice to the corrupt New York culture surrounding it.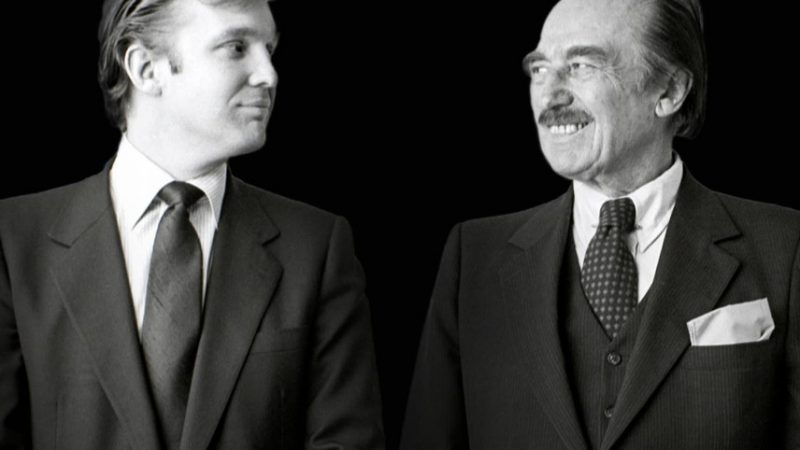 (Biography: The Trump Dynasty 2019 A&E)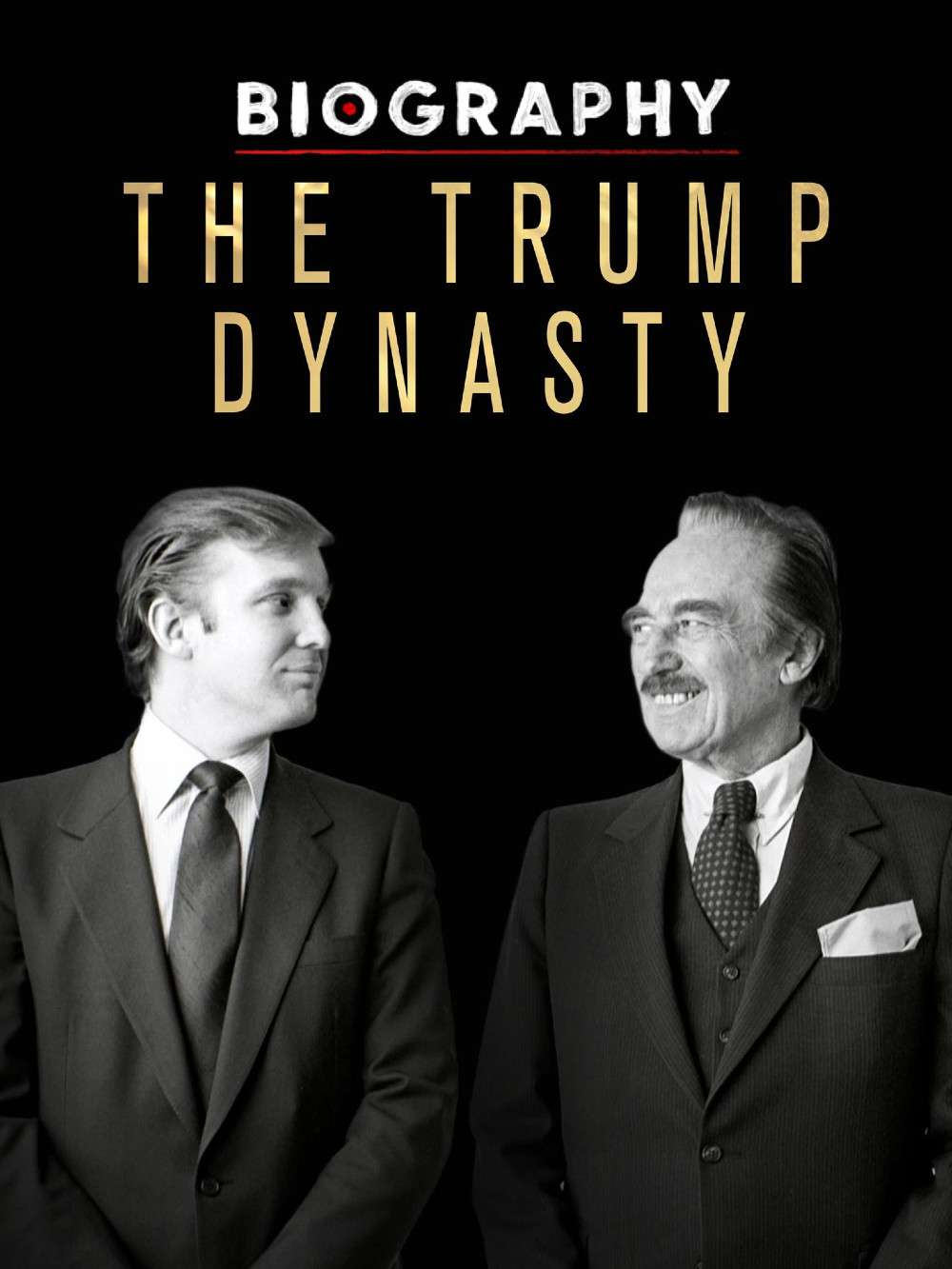 Among aficionados of old-school mechanical timepieces, skeleton watches are prized for their open construction, which allow you to see the complex interactions of meshing gears that make the face of the watch track the time and date. Donald J. Trump, as I told the producers of A&E's Biography: The Trump Dynasty, offers us a similar, though less pleasant, glimpse at the inner workings of New York's intermingled business and political community from which he arose, and at least some insight into the national and international political circles in which he now moves.
I didn't get to tell that story in Trump Dynasty, a three-part documentary that aired this week. The parts of my contribution that made it to the final product (I stood in for my late father, who wrote the first biography of Donald Trump, published in 1985) were relatively innocuous comments about the pressure-cooker environment of the Trump household. It's interesting material, I think, but not something that has great importance in the wider world.
I wish they'd incorporated more perspective on the general business world Trump came up in, whether or not it came from me; it would have made an already interesting examination of the current president of the United States that much more useful.
Trump really is, in many ways, an exemplar of the New York way of doing business—in the past, when his family was coming up in the world of real estate, but also continuing in the present. It's a world in which business people pay off politicians for permission to move forward with projects and for placing roadblocks in the way of competitors.
Other interviewees in Trump Dynasty also told producers that Trump's conduct was rather typical, according to what one producer told me they had heard. Trump's main variation from the norm was his open boasting of bribery and special favors instead of the usual pretense of good behavior.
More than most jurisdictions, New York did this to itself with a web of taxes and regulations that serve to obstruct projects large and small—even if you can navigate the bureaucracy in an effort at compliance. It's all in the name of serving the people, or keeping them safe, or something of the sort.
"No state in the nation has more progressive accomplishments, and being the most progressive state in the nation means having the most stringent and aggressive protections and policies in place," Robert Mujica, New York's Budget Director, noted last week in an open letter after vitriolic debate over the tax breaks offered to Amazon led the retail giant to cancel plans for a new headquarters in the state. "We are proud that our values create a stronger, healthier, fairer work environment, but we shouldn't kid ourselves about how they impact our competitiveness when businesses consider where to locate."
But New York's high taxes and Byzantine regulations predate the state's branding as "the most progressive state in the nation" and have long acted as impediments to jobs and prosperity there. If you're not an Amazon-sized 800-pound gorilla of economic clout, instead of openly negotiating for lighter burdens you hire an "expediter, an imprecise term that is used to describe the men and women whose workdays are spent queuing up at the Manhattan branch of the New York City Department of Buildings to file the documents and pull the permits that allow construction projects—your kitchen renovation and the high-rise next door—to go forward," as The New York Times put it in 2014.
And yes, expediters often grease officials' palms to make sure paperwork gets approved and inspections don't run into hitches.
"The rules are arcane, and you have to hire someone for $1,500 to get a basic permit from your own government. That's idiotic," former prosecutor Daniel Castleman told the New York Daily News four years ago.
If you're operating on the level of Donald Trump and his peers, you don't hire some guy in a bad suit. For a higher price, your expediters are more likely to be mayors or even governors who make sure your projects progress.
Fred Trump, Donald's father, "was a key supporter of Brooklyn machine Democrats and a close friend and ally of Abraham Beame, city comptroller in 1964 and later mayor," Michael Barone wrote for the New York Post in 2015. So, when Donald took over the family business, "it helped that Beame was elected mayor in 1973 and that Hugh Carey, for whom the Trump family provided major financial backing when he was an underdog in the primary, was elected governor in 1974."
Donald Trump boasted in the early 1990s that it costs $200,000 to buy a U.S. senator and has frequently made it clear that he expects value in return for his investments in political campaigns.
That this is far from unusual is apparent from "a marathon trial that gave a rare look at the inner-workings of Cuomo's administration," according to USA Today, and resulted in the conviction on bribery and wire fraud charges of Joe Percoco, who New York Governor Andrew Cuomo has described as his "father's third son."
It's also clear from last year's New York Times piece explaining that "[a] major donor to Mayor Bill de Blasio pleaded guilty to using campaign contributions as bribes to buy better treatment at City Hall — and yet the mayor, who took the money and aided the donor, was not charged with a crime."
This is the world from which Trump emerged, and where he acquired the habits and attitudes he's brought to national political life.
Trump Dynasty the does briefly allude to backroom dealings between Trump and New York political figures, though it doesn't put them in the context of the larger culture in which they operate. And it's worth the price of admission just to compare the current family patriarch with his grandfather, Friedrich, who staked a claim based on a bogus silver find so that he could make his fortune with a hotel/restaurant/brothel that catered to miners. He later floated another such business on a barge from one Yukon town to the next to keep up with the shifting mining boom.
A hard-driving family culture is as important as the political and business environment in which we marinate.
Donald Trump emerged from New York, a populous and powerful U.S. state, and he rose to the top of national politics. Given that he is now president of the United States and is unusually open about his ethical flexibility it could have been valuable to use him and his career as a skeleton watch-like model of rotten political culture. After all, the evidence suggests that the world in which Trump thrives will remain behind, though less openly, after he leaves the scene.