A Detroit Cop Loses His Badge After Mocking a Black Woman on Social Media
Gary Steele made a woman with expired plates walk in below-freezing temperatures. Then he pulled his phone out.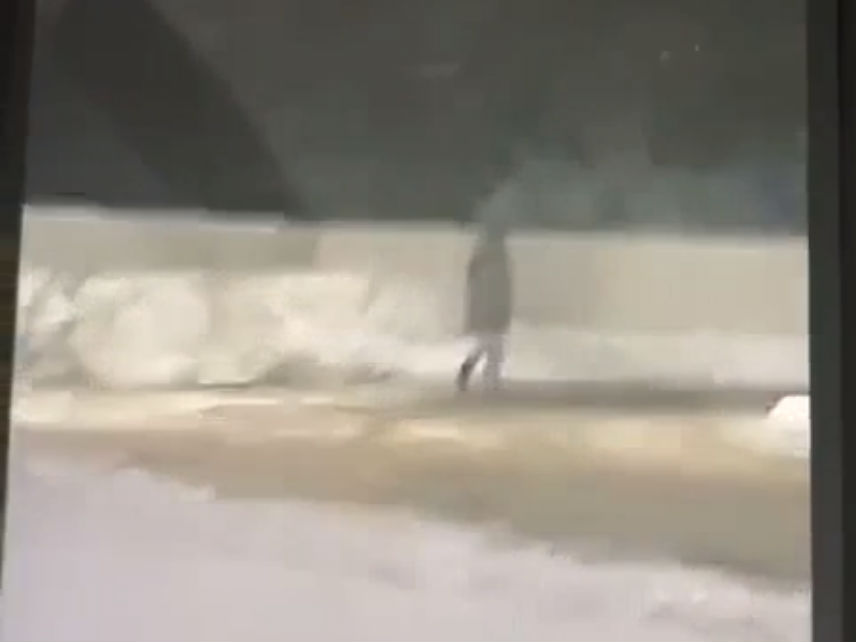 Gary Steele, a white police officer in Detroit, has been fired after mocking a black woman following a traffic stop.
Earlier in the month, Steele pulled a woman for having an expired license plate. Steele told the woman to leave her vehicle where it was and walk home in the below-freezing temperatures. He then took a Snapchat video using Black History Month filters to mock the woman's predicament, saying things such as "priceless" and "Bye Felicia" in the background.
An investigation and month-long accusations of racial insensitivity followed the Snapchat video. Investigators found other instances of Steele making similar remarks about black residents. Police Chief James Craig announced on Wednesday that a combination of the social media post, past comments about black residents, and disparities in Steele's testimony to internal affairs led to his firing.
Steele reportedly has a history of behavioral issues. In 2008, he was charged with attacking his girlfriend and firing a gun next to her head. Steele remained employed on the police force despite the violent incident.
It is possible under union rules that Steele could contest the firing in arbitration. If he were to prevail, it would not be the first time a department's attempts to fire a bad cop have been undermined by a police union. For example, the Opa-locka Police Department has struggled to fire the infamous sergeant German Bosque for several years.