Australia Chosen as the Battleground to Try to Destroy Your Data Privacy
Draft legislation would force tech companies to compromise encryption at the government's demand.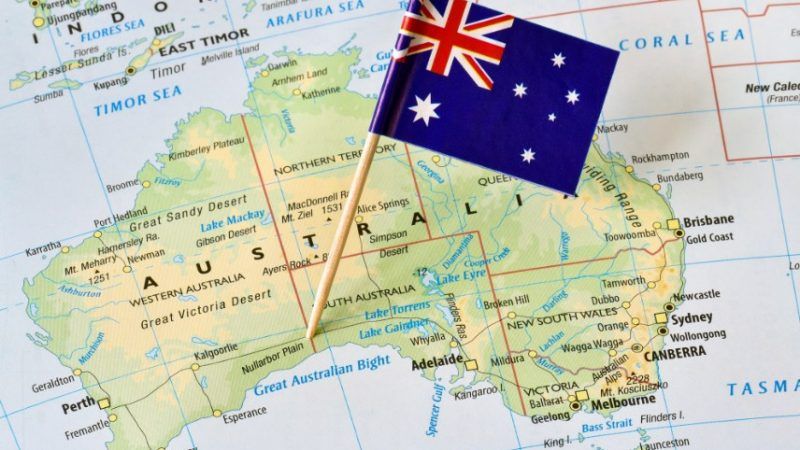 (Sjankauskas / Dreamstime.com)
Snoopy federal officials in the United States, Canada, and the United Kingdom are still hot to force their way past encryption and access our private data, all in the name of fighting crime and terrorism. And they're taking the battle down under to Australia, where pending legislation could compromise everybody's cybersecurity.
Despite being told over and over and over again that strong encryption is necessary to protect our privacy from criminals and from ill-intentioned governments looking to punish dissidents, people like FBI Director Chris Wray insist that there must be some way that tech companies can compromise encryption, but only for "good guys" like him and never for those terrible crooks or those corrupt foreign governments that want to jail people for protesting.
America has thus far resisted efforts to force tech companies into compromising their encryption with so-called "back doors" or encryption keys that let officials bypass security measures. Technology and privacy experts have explained exhaustively that while warrants may grant officials the authority to attempt to access the data, there is no such thing as an encryption back door that could not be misused, could not escape the government's control, and could not be fabricated by people with criminal intentions.
So instead officials hope Australia will make things easier for them. It's considering legislation that would give law enforcement the power to force companies to help them access private data. But don't take my word for it. Listen to an actual Australian explain it in the best possible way—sarcastically:
The draft bill she refers to is here, and an explanatory document is here. The law would let the government send tech companies a "technical capability notice" mandating that they build tools to help the state access and intercept communications. The explainer insists that the notice "cannot require a provider to build or implement a capability to remove electronic protection, such as encryption." Yet on the very next page, it says the Australian government may demand the "removing a form of electronic protection applied by the provider, if the provider has an existing capability to remove this protection."
As the above video notes, Australia does not have the same civil rights protections as the other four of the "Five Eyes" nations that share intelligence—the United States, the United Kingdom, Canada, and New Zealand. So if Australia succeeds in forcing back doors into the encryption our apps, social media platforms, and communications devices, that likely means that their American and other counterparts will gain access too. Who knows who else will get access after that?
Digital Rights Watch is calling on Australians to submit messages to their government warning against passing the bill while there's still time. The deadline is September 10.