Matt Welch Interviews Zach Weissmueller, Libertarian State Rep. Brandon Phinney & More on Sirius XM!
From the alt-right to Twitter deactivation, bands drinking booze to presidents crowing for cronyism, we'll hash it out on Sirius XM Insight channel 121 today from 9-12 ET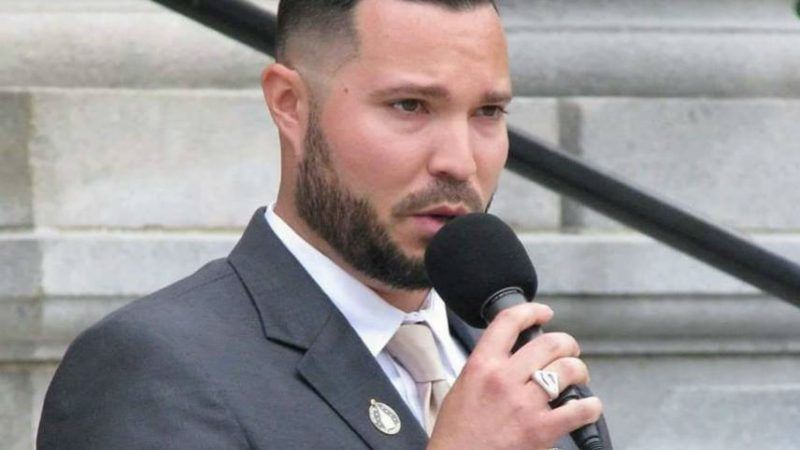 Last night, Wisconsin Gov. Scott Walker waltzed to victory in the Badger State's Republican primary, quite unlike his counterpart to the south, Kansas Gov. Jeff Collyer, who conceded in his nail-biter of a race last week with voter-fraud crusader Kris Kobach.
One big difference in the two races was President Donald Trump, who had bucked the incumbent in Kansas, but backed his former rival Walker with this tweet Monday:
Scott Walker of Wisconsin is a tremendous Governor who has done incredible things for that Great State. He has my complete & total Endorsement! He brought the amazing Foxconn to Wisconsin with its 15,000 Jobs-and so much more. Vote for Scott on Tuesday in the Republican Primary!

— Donald J. Trump (@realDonaldTrump) August 14, 2018
Hmmm, Foxconn, where have I heard that name before? Oh yeah, here:
The maker of that great Reason video, Zach Weissmueller, will deconstruct that deal with me today as I sit in the guest-host chair for Stand UP! with Pete Dominick on SiriusXM Insight (channel 121) from 9-12 a.m. ET. Other guests are scheduled to include
Please call into the show at any time, at 1-877-974-7487.