The Death of Stalin Director Armando Iannucci on Free Minds Under Soviet Rule
Under Stalin, people could be killed for carrying joke books about him. They did it anyway.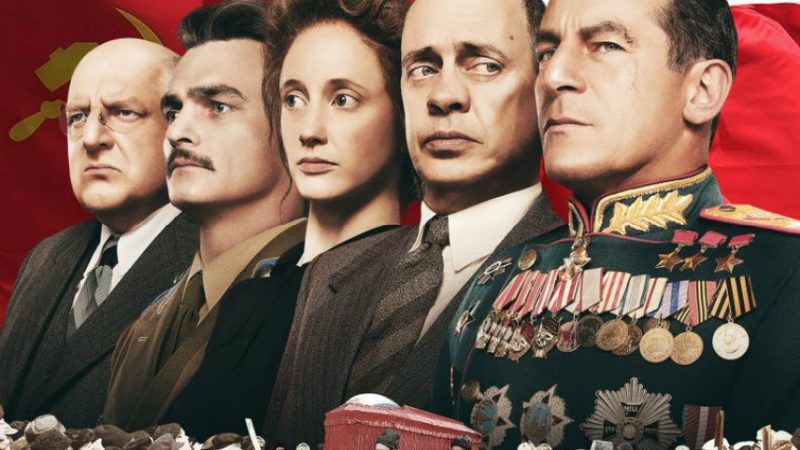 (crop from The Death of Stalin poster)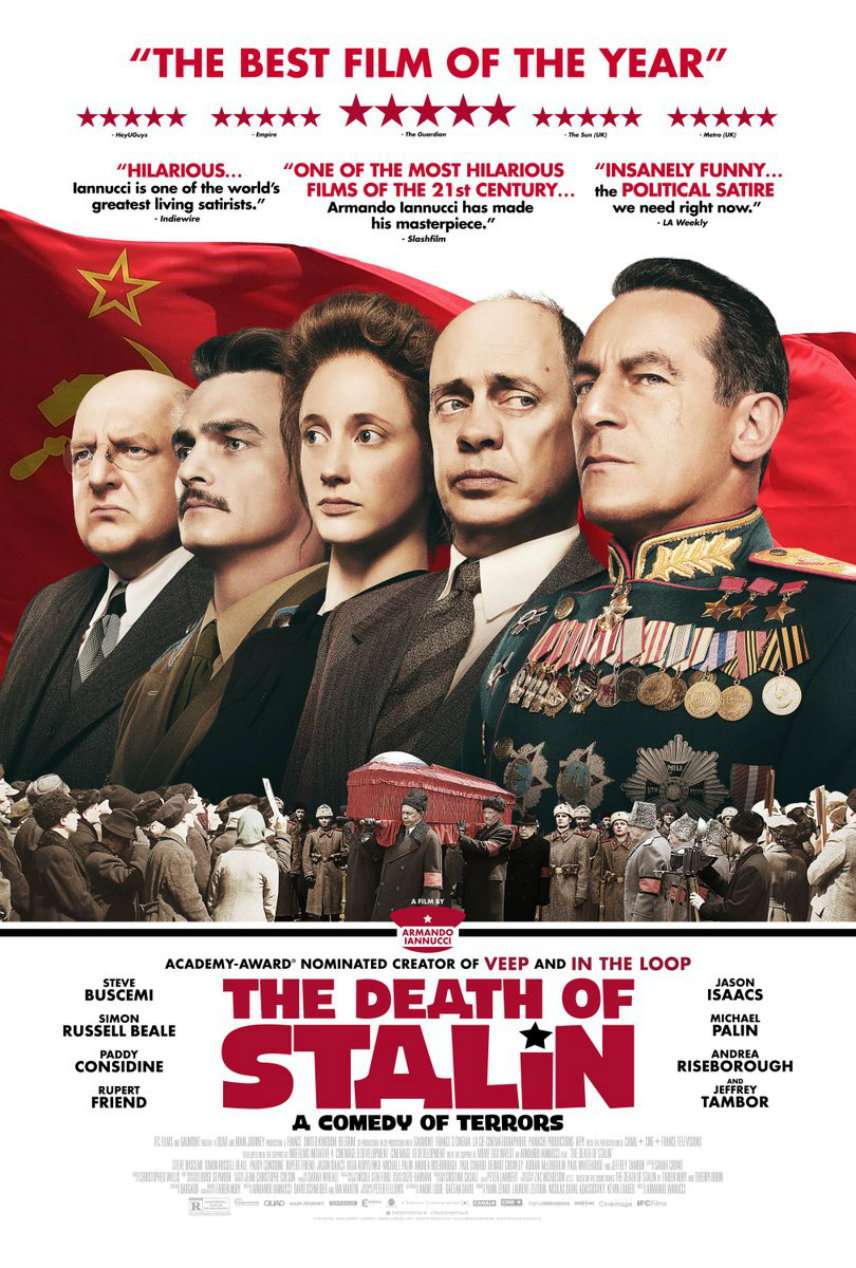 "It takes a certain kind of imagination to look at the death of the most murderous tyrant of the 20th Century and say 'that's comedy gold,'" quipped an interviewer about The Death of Stalin, a star-studded and much-anticipated new film from director Armando Iannucci.
Iannucci, known most recently as director of the HBO series Veep, answered questions about the new film on Thursday after a screening in Washington, D.C. As for the movie's subject matter? "Comedy [is] tragedy plus time," said Iannucci.
The Death of Stalin starts with the infamous communist leader's death and follows the bumbling and bureaucratic antics of his cabinet ministers as they scramble to plan Stalin's funeral, curry the favor of his daughter, and secure a place at the top of the new pecking order. In the hands of actors like Steve Buscemi and Jeffrey Tambor, it's nonstop laugh-out-loud moments interspersed with casually chilling glimpses of Stalin-era Soviet realities.
"There's something about events like this that are so crazy that the only way you can respond to them is through comedy," Iannucci said. In research for the film, he found that people in the Soviet Union "circulated joke books under Stalin—jokes about Stalin, and [Lavrentiy] Beria, and torture, and gulags—and you could be shot if you had one of these on you."
"And yet," he continued, "people felt the need to come up with jokes—as if to say, you know, you can take my livelihood away, you can take me away, but if I can make fun of you" [he points to his head] "you haven't got me up here."
Previews of The Death of Stalin drew mixed reactions in Russia, according to Iannucci. But two days before it was scheduled for official release—after it had already been dubbed into Russian and shown to Russian media—the authorities banned the film from being shown in the country.
Iannucci doesn't really mind. "All they've done is they've just increased its profile."