California Food Nannies Shutter Startup for Home Cooks
Josephine, in the Bay Area, linked aspiring food entrepreneurs with hungry neighbors.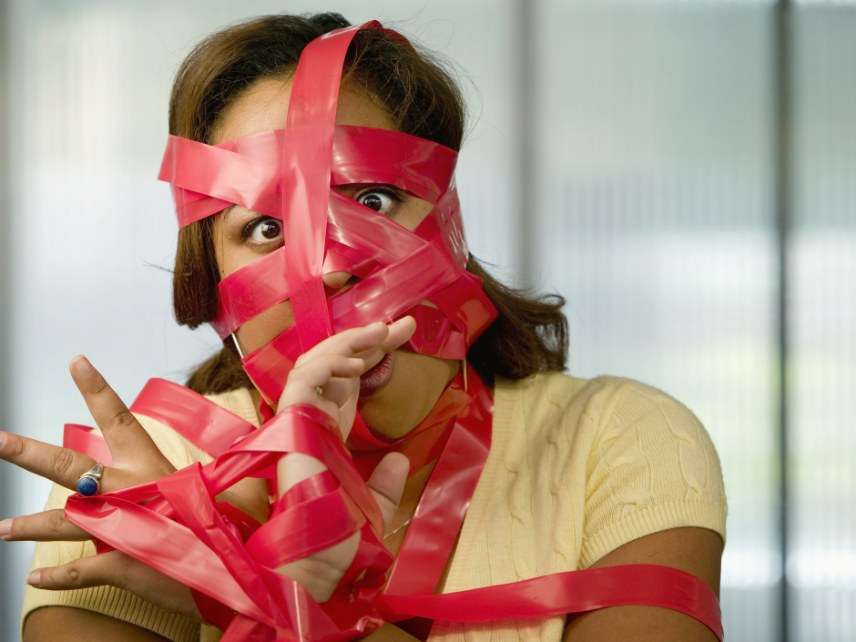 A dozen or so years ago, as my friend Dave was planning a move from Washington, D.C., to Philadelphia, he used the need to clean out his fridge before the move as an excuse to offer a half-empty jar of homemade kimchi for sale on Craigslist. While I don't think the kimchi sold, Dave's effort opened my eyes to the seemingly limitless possibilities of homemade online food sales.
The truth is that while those possibilities are limited theoretically only by imagination, they very often bump up in the real world against—to paraphrase Waylon Jennings—the limits of what the law will allow.
That truth was evident last week, when Bay Area food startup Josephine announced it will close its doors in March.
As I described in a Sacramento Bee op-ed in support of Josephine last year, the company launched nearly four years ago with a mission to provide cooks who are typically underrepresented in restaurant leadership—including women and immigrants—with a platform by which to sell home-cooked meals with their neighbors.
It's a cool idea. And it worked quite well for a time. That is, as I noted, until local health officials "sent cease-and-desist letters to several Josephine cooks."
Josephine responded by trying to work with lawmakers and regulators, pushing a bill in the state legislature that would provide some legal avenue for its cooks. Despite the fact that the bill is now moving through the California legislature, the company decided its passage would be too late for Josephine and its funders.
Josephine didn't have to die. The regulations that have made it impossible for the company to operate should have died instead. But its fate mimics that of other similar home-food startups. A similar New York-based startup, Umi Kitchen, flamed out last year after just four months of operations. I wrote an appreciation of Forage Underground Market, the inventive San Francisco food swap that was shuttered by California state and local health authorities, way back in 2012. And I predicted at the time the food underground movement was just beginning to blossom.
"From underground supper clubs and street lobstah pushas to nonprofit incubator kitchens like San Francisco's La Cocina and for-profit companies like Washington, D.C.'s Feastly that feature accomplished cooks serving meals in their own homes," I wrote, "entrepreneurs and social entrepreneurs are helping to re-write societal norms around food provisioning in communities around the country on what would appear to be an unprecedented scale."
Since that time, foods made by home cooks have indeed become normalized. For example, every state, save one, now has a cottage food law in place that allows home cooks to prepare and sell certain homemade foods. But cottage food laws typically only allow the sale of so-called "non-potentially hazardous" foods—or foods that are less likely to cause foodborne illnesses. That means foods such as jams, popcorn, fruit pies, spices, teas, and the like are generally allowed, while meat pies and Dave's kimchi, for example, are not.
A couple states, led by Wyoming, have adopted food freedom laws, which are far more welcoming toward and permissive of home cooks than are any cottage food laws.
Unfortunately, the proposed California law, AB 626, the Homemade Food Operations Act, is, though better than the status quo, still flawed. While the bill would allow sales by home cooks, such as those who've worked with Josephine, the law would still place meal and dollar caps on individual sellers, and require home inspections. Each of those requirements raises the specter of government intrusion into the home. It would also allow cities and counties, working together or separately, to continue to ban food sales under the law.
For now, Josephine co-founder Matt Jorgensen told me this week that he and his Josephine colleagues will pour their efforts into the C.O.O.K. Alliance—the acronym stands for "Creating Opportunities, Opening Kitchens"—launched by Josephine and allies to push for change in the state legislature.
"Our work at Josephine was to create more inclusive opportunities in the food industry by allowing home cooks to sell meals directly to their neighbors," Jorgenson tells me. "Although we've decided to wind down the business, we still have unwavering conviction in the momentum of this movement and the potential impact of legislative change."