Teen Suing Two Cops for Rape Gets Hospital Visit From Nine Others on Force
The two NYPD officers admitted they had sex with the young woman in their custody but claim it was consensual.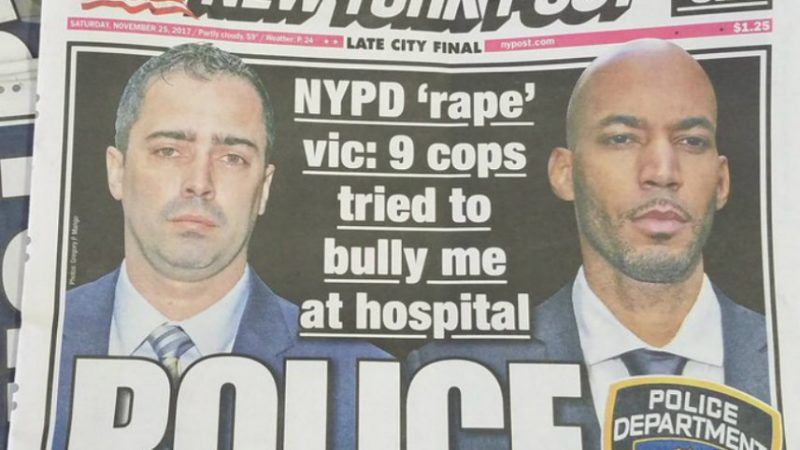 (@annaaachambers/Twitter)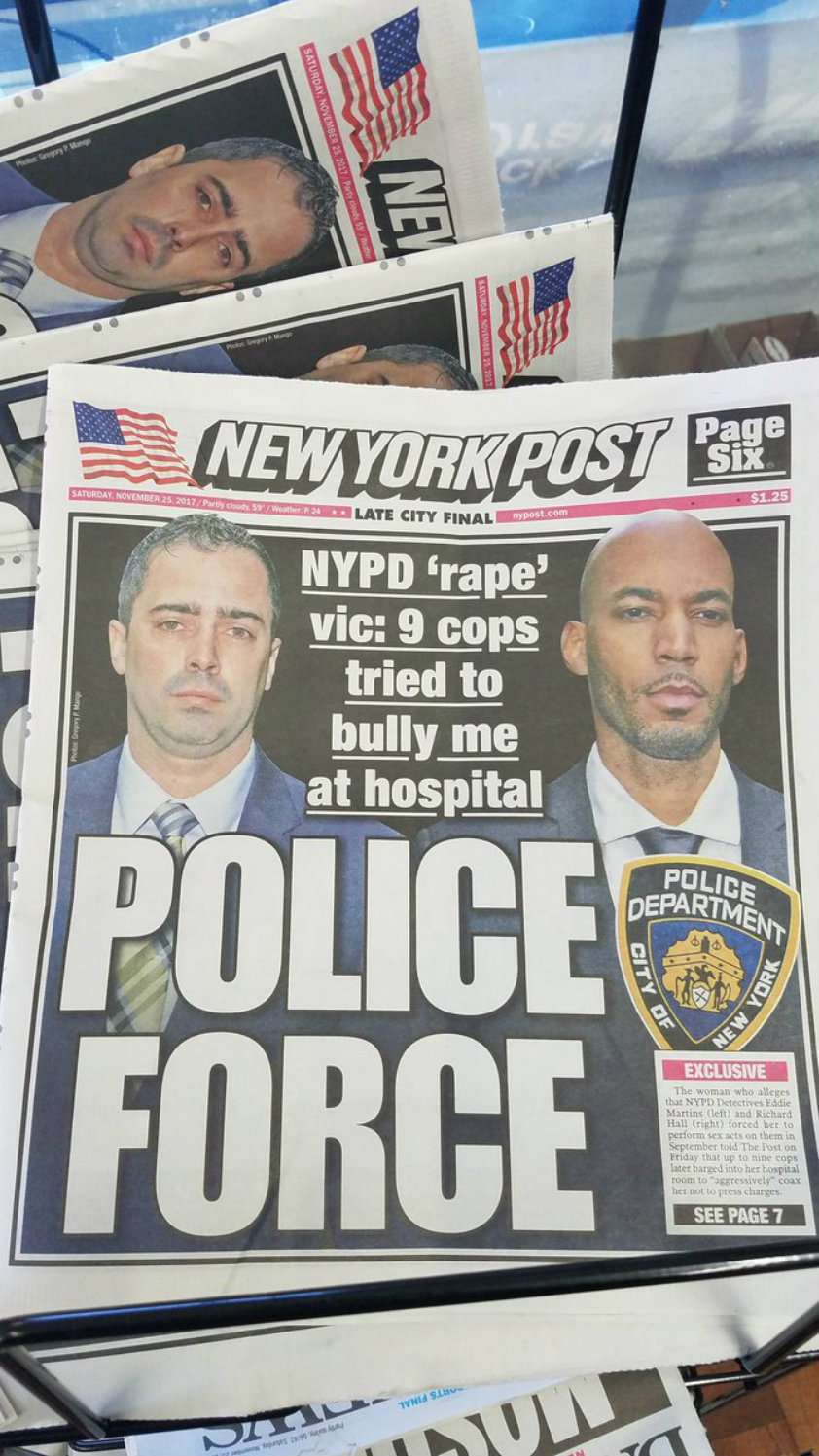 While 18-year-old Anna Chambers was seeking treatment for sexual assault, nine New York City Police Department (NYPD) officers stopped by the Brooklyn medical center where her mom had driven her after the alleged attack.
It was hardly a friendly visit, according to Chambers' lawyers. The two men Chambers was accusing of rape were narcotics officers Richard Hall and Eddie Martins, the Coney Island cops who had pulled over her friends and her earlier in the evening. The officers allegedly forced a handcuffed Chambers to have oral sex with them in the back of their unmarked police van after finding a friends' prescription drugs in her bag.
Their NYPD colleagues came to the Maimonides Medical Center later that night in September in an attempt to bully her into silence, according to Chambers.
"They came with nine cops to intimidate her and her mom, to discourage them from coming forward and reporting the rape and sex assault," attorney Michael David, who is representing Chambers, told the New York Post last week.
One officer allegedly "kept saying to Anna and her mom, 'How do you know they were real cops?'" and told them, "'you don't know what you're talking about. Your daughter doesn't know what she's talking about.'"
A medical exam and rape kit given at the hospital found DNA on Chambers that matched officers Hall and Martins.
The two NYPD officers later admitted to having sex with Chambers in their police van after pulling her over and taking her into custody, but they claimed that (somehow) this sex was consensual.
Both resigned from the police force but pleaded not guilty to a 50-count criminal indictment and are free on bail.
They are also facing a $50 million civil lawsuit filed by Chambers against them and the city. Chambers' lawyer said they intend to add the lead officer who spoke with her at the hospital to the claim.