Groups File Suit to Stop Warrantless Tech Searches at Borders
Homeland Security officials seize and snoop into thousands of phones and laptops without any evidence of criminal activity.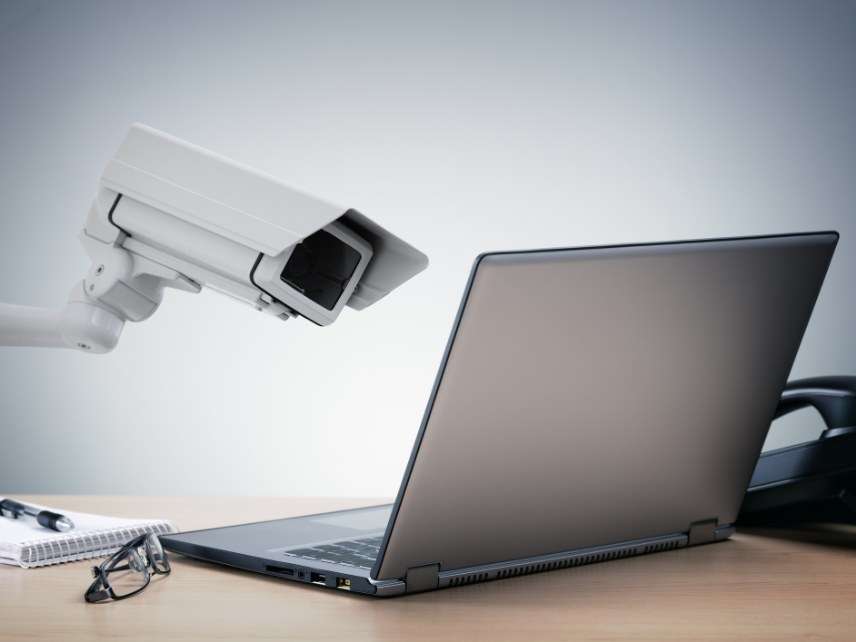 The Electronic Frontier Foundation (EFF) and American Civil Liberties Union (ACLU) are suing the federal government to stop warrantless searches of tech devices at border entry points.
They're representing 10 United States citizens and one permanent resident. Each has faced demands by Department of Homeland Security officials to hand over or allow access to tech devices, such as phones or laptops, when returning to the country. The officials did not have warrants. None of these plaintiffs were accused of any illegal behavior. But officials nevertheless confiscated and/or attempted to access their devices.
Some examples of what they dealt with, courtesy of EFF:
Plaintiff Diane Maye, a college professor and former U.S. Air Force officer, was detained for two hours at Miami International Airport when coming home from a vacation in Europe in June. "I felt humiliated and violated. I worried that border officers would read my email messages and texts, and look at my photos," she said. "This was my life, and a border officer held it in the palm of his hand. I joined this lawsuit because I strongly believe the government shouldn't have the unfettered power to invade your privacy."

Plaintiff Sidd Bikkannavar, an engineer for NASA's Jet Propulsion Laboratory in California, was detained at the Houston airport on the way home from vacation in Chile. A U.S. Customs and Border Protection (CPB) officer demanded that he reveal the password for his phone. The officer returned the phone a half-hour later, saying that it had been searched using "algorithms."

Another plaintiff was subjected to violence. Akram Shibly, an independent filmmaker who lives in upstate New York, was crossing the U.S.-Canada border after a social outing in the Toronto area in January when a CBP officer ordered him to hand over his phone. CBP had just searched his phone three days earlier when he was returning from a work trip in Toronto, so Shibly declined. Officers then physically restrained him, with one choking him and another holding his legs, and took his phone from his pocket. They kept the phone, which was already unlocked, for over an hour before giving it back.
Though this lawsuit covers only 11 people, we know that Customs and Border Patrol agents are actually searching thousands of phones and tech devices each month, all without warrants.
The lawsuit argues these searches violate the defendants' First and Fourth Amendment rights. It asks the court to enjoin border officials from confiscating or searching anybody's tech devices absent a warrant based on probable cause, and to make them expunge any information they've collected from the plaintiffs' devices.
The lawsuit leans on the Supreme Court's decision in Riley v. California in 2014 for support. In that case, the Supreme Court unanimously ruled that a warrant was needed to search a person's cellphone when that person is arrested. Historically, though, courts have given federal authorities much more leeway to engage in warrantless searches near the borders.
Read the lawsuit, Alasaad v. Duke, here. Note that some members of Congress are trying to fix this problem legislatively by introducing a bill mandating that border officials get warrants before searching the tech devices of Americans crossing the border.