Colorado Cops Say Sex With Teens OK So Long as There's No Sexting
What?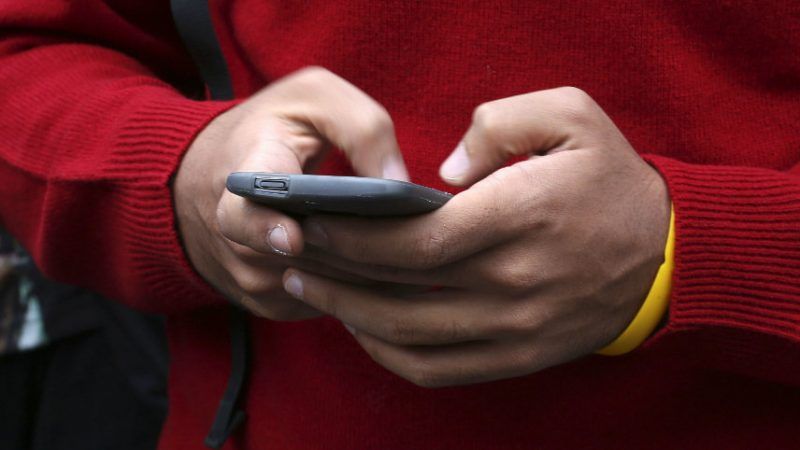 (Philip Toscano/ZUMA Press/Newscom)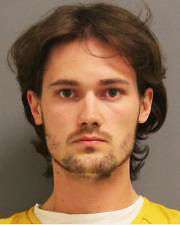 In what his local newspaper is calling an "ironic legal twist," Ronald Lee Love faces a felony child sexual-exploitation charge for exchanging explicit text-messages with someone with whom it would have been legal for him to have had sex.
Love, who lives in Mesa County, Colorado, began corresponding last summer when he was 25 with a 15-year-old girl who lives in New England. It's unclear how they met. But according to Love's arrest affidavit, he explicitly insisted that their relationship remain digital because he believed physical activity was illegal.
"We have to keep us on the down low til ur 18," Love texted, suggesting that otherwise their relationship could "screw [his] life up."
In Colorado, however, the age of consent is 15, so long as a sexual partner is not 10 or more years older. Young adults through age 27 may legally have sex with older teenagers in certain circumstances. Whether you think this is appropriate or not, the state of Colorado has decided that it is. Yet authorities in this same state have decided someone "inducing" a person under 18 to flash them is a felony punishable by up to six years in prison and lifetime state supervision.
Recieving or possessing sexually-oriented images of someone under age 18, meanwhile, is a felony punishable by one to six years per offense—even if a minor sends them unsolicited and regardless of whether the person possessing the images is themselves a minor or just a few years older.
For young adults in Colorado, simply receiving a dirty picture from someone they can legally have sex with could turn them into serious sex criminals.
Mesa County sheriff's deputies arrested Love in March on three counts of sexual exploitation of a child and four counts of promoting obscenity to a minor—a rap package that could amount to 13 to 39 years in prison. The county has held him without bond ever since.
Prosecutors this week announced Love agreed to a plea deal of one count of sexual exploitation of a child.
Local authorities defended their position that sexting is worse than actual sex, contending that even if there is no indication a person intends to share or distribute such images—they could, some day. While a real-life sexual liaison might be a one-or limited-time thing, the teen sending Love her photo could "potentially come back to haunt this girl 30 years from now," said Mesa County District Attorney District Attorney Dan Rubinstein.