Plunge in Pretrial Jail Detention Follows Bail Reforms in New Jersey
Twenty percent fewer people stuck in cells simply because they cannot afford to pay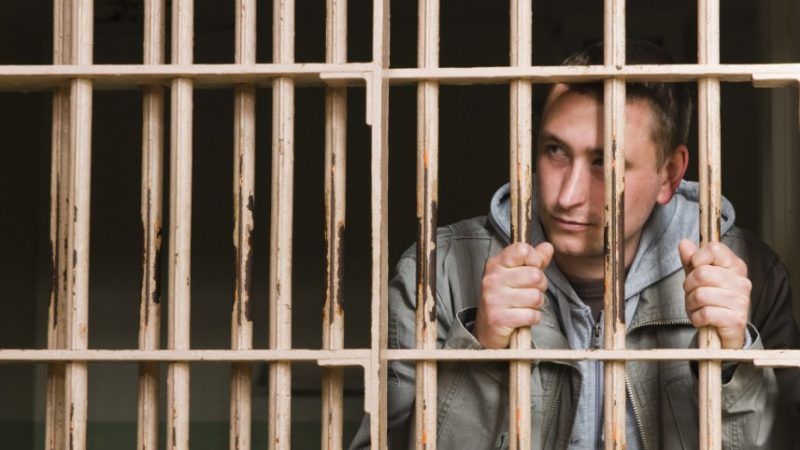 Curious to see how criminal justice plays out when people aren't stuck in cells simply because they can't afford to get out? Keep an eye on New Jersey.
At the start of 2017, that state essentially eliminated cash bail. This month the authorities there looked over their numbers and determined that New Jersey's pre-trial jail population has dropped a full 20 percent. Nearly 1,500 fewer people are stuck in jail cells waiting to be tried for criminal charges.
Instead of the old bail system, New Jersey now has a non-monetary risk assessment approach aimed at determining who actually represents a threat to the community; it includes various reporting requirements for defendants, assuming they're considered low enough risk to be released. Whether a person can front money to cover a bail bond is no longer a factor when determining if he or she will remain in jail until trial.
Criminal reform activists are working to bring this system to other states, such as California and Connecticut. And Sens. Rand Paul (R-Kentucky) and Kamala Harris (D-California) have teamed up to introduce federal legislation that will encourage changes to how bail systems operate. Jake Tapper interviewed them recently for CNN about the push:
Proud of the bipartisan work Sen @KamalaHarris and I are doing. We joined @JakeTapper recently to discuss some much needed justice reforms. pic.twitter.com/PxWk6ShryL

— Senator Rand Paul (@RandPaul) July 27, 2017
The Pretrial Integrity and Safety Act would give states $10 million to spend reforming or eliminating monetary bail systems and another $5 million to help fund a national pretrial reporting program to analyze the outcomes.
It may still be too early in New Jersey to start calling trends, but it's worth noting that there has not been a spike in crime there this year. The state appears to be continuing its trend of declining crime, and its crime levels are well below the national average.
But changes in bail systems aren't without its challenges. Newark police reported a 44 percent increase in the number of people who have been arrested more than once during the first six months of 2017. That sounds dramatic when presented as a percentage, but the actual numbers are pretty low: It's a jump from 105 people to 151. Police in Newark arrest 250 people a week, and the jump does not appear to have affected crime stats there.
Also, 40 of the arrests involved people initially arrested for drug crimes being arrested again for drug crimes. Only three arrests involved people charged with violent crimes committing additional violent crimes on release.
In May, New Jersey's attorney general introduced stricter guidelines to try to make sure people the state thinks are likely to reoffend are not granted bail. He told prosecutors to try to deny bail to anybody charged with serious gun crimes, has a history as a sex offender, or is on parole or has a pretrial release for another crime.
There may yet be some necessary adjustments as the authorities try to hammer out any flaws in the system. But absent the complete abandonment of the war on drugs, we can at least hope for a criminal justice system that doesn't lock away people charged with nonviolent vice crimes simply because they cannot afford bail.