Embracing Harm Reduction, FDA Gives E-Cigarette Industry a Regulatory Reprieve
FDA Commissioner Scott Gottlieb extends a crucial application deadline by four years and promises "a greater awareness" of vaping's health advantages.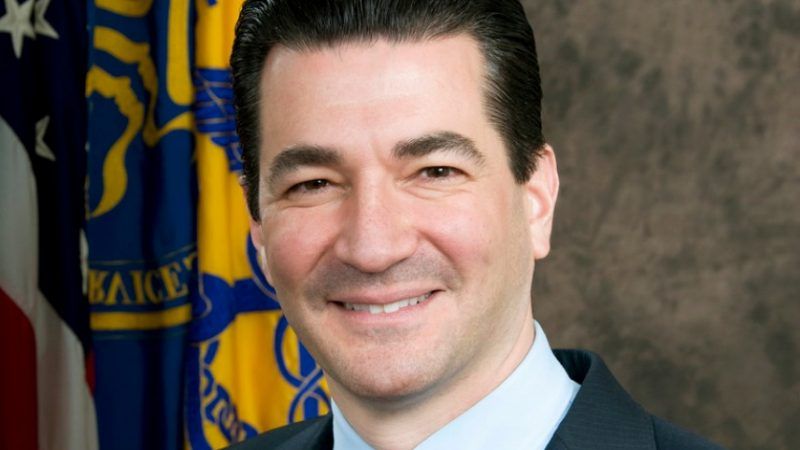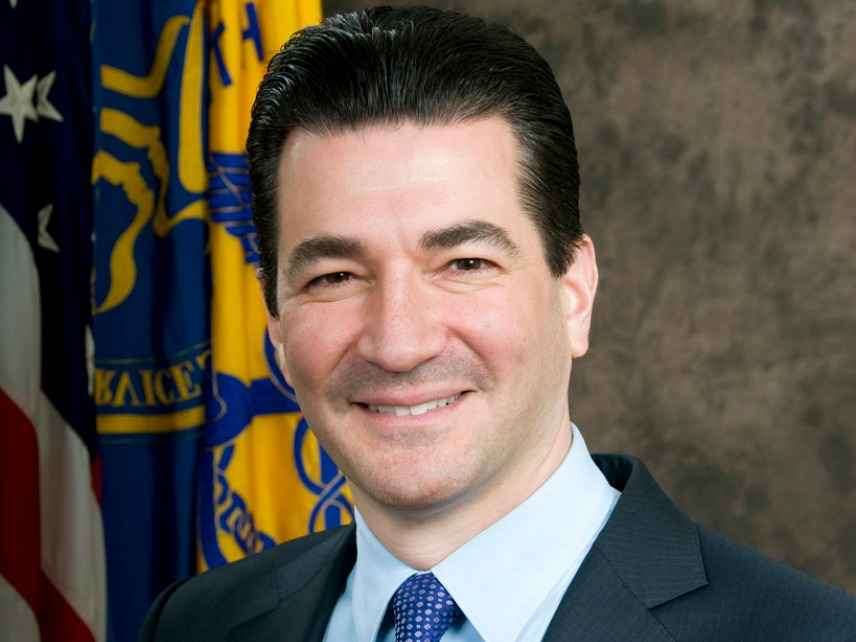 Today the Food and Drug Administration (FDA) said it is giving manufacturers of electronic cigarettes until August 8, 2022, to apply for approval of their products under regulations announced last year, which were widely expected to drive most companies out of business. The original deadline was November 8, 2018, and the four-year extension is supposed to provide more time for public comment and industry guidance as part of a "comprehensive regulatory plan" that aims to strike "an appropriate balance between regulation and encouraging development of innovative tobacco products that may be less dangerous than cigarettes."
The agency says "a key piece of the FDA's approach is demonstrating a greater awareness that nicotine—while highly addictive—is delivered through products that represent a continuum of risk and is most harmful when delivered through smoke particles in combustible cigarettes." That is music to the ears of harm-reduction advocates who see vaping as a life-saving alternative to smoking and viewed the original FDA rules as misguided, heavy-handed, and potentially deadly meddling that effectively gave conventional cigarettes an advantage over competing sources of nicotine that are much less dangerous.
In addition to providing regulatory relief for the e-cigarette industry, the FDA will be investigating the possibility of mandating a gradual reduction in the nicotine levels of combustible cigarettes. The idea is to make cigarettes less addictive for new smokers, but the policy is apt to hurt current smokers by forcing them to absorb more toxins and carcinogens along with their usual dose of nicotine. The FDA "intends to issue an Advance Notice of Proposed Rulemaking (ANPRM) to seek input on the potential public health benefits and any possible adverse effects of lowering nicotine in cigarettes."
The FDA's new commissioner, Scott Gottlieb, sees a nicotine-reduction mandate as complementing the agency's new receptivity to harm-reducing cigarette alternatives. "The overwhelming amount of death and disease attributable to tobacco is caused by addiction to cigarettes," Gottlieb says. "Envisioning a world where cigarettes would no longer create or sustain addiction, and where adults who still need or want nicotine could get it from alternative and less harmful sources, needs to be the cornerstone of our efforts—and we believe it's vital that we pursue this common ground."
The FDA also seems to be contemplating flavor regulations that might favor e-cigarettes over the real thing. It says it will "seek public comment on the role that flavors (including menthol) in tobacco products play in attracting youth and may play in helping some smokers switch to potentially less harmful forms of nicotine delivery." The Family Smoking Prevention and Tobacco Control Act, the law that gave the FDA authority to regulate tobacco products, banned most "characterizing flavors" from cigarettes but made an exception for menthol, by far the most popular one (and, not coincidentally, a big moneymaker for Philip Morris, which supported the law). It sounds like the FDA might be reconsidering that exception, while at the same time recognizing that so-called kid-friendly e-cigarette flavors are in fact very popular with adults who switch from smoking to vaping.
The FDA says it will use the reprieve it is giving e-cigarette companies to clarify what will be required to keep their products on the market. The agency also plans to develop product standards that address battery hazards and help keep e-cigarette liquids away from children.
Over all, it looks like the FDA under Gottlieb will be taking a much more practical approach to e-cigarette regulation that recognizes the realities of the existing market and the relative hazards of different nicotine sources. Instead of wrecking an industry that seems to be accelerating the downward trend in smoking, the agency may actually embrace market-driven harm reduction.